The Nina Haggerty Centre for the Arts
supports a collective of artists with developmental disabilities in our studio space on Alberta Avenue in Edmonton, Alberta. We are committed to giving artistic opportunities to artists who face barriers to artistic expression.
50% of every sale goes directly to the artist
Showing 1–4 of 127 results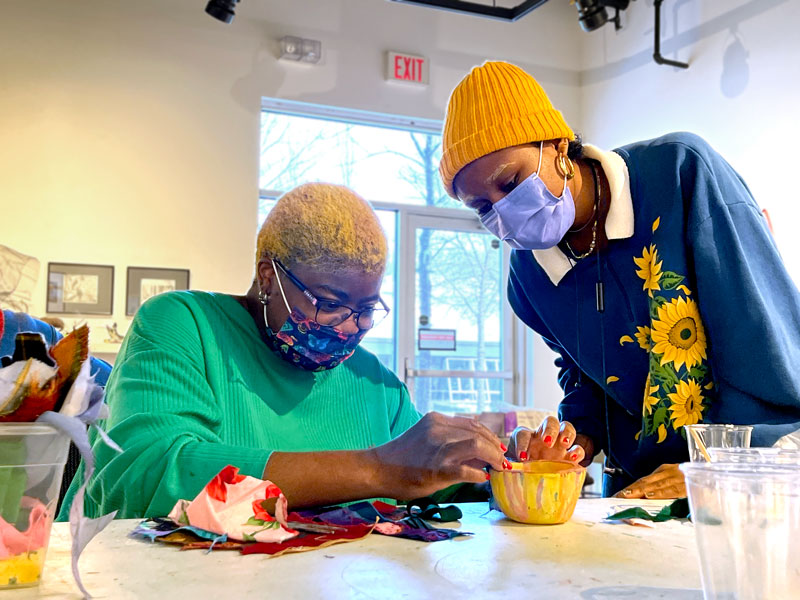 The Nina was thrilled to work with Raneece Buddan for a series of workshops and exhibition in December 2021 – January 2022. This collaboration was made possible with support from TD.
read more