the Stollery Gallery
 

is committed to showing art by underrepresented artists, including our own collective.
Gallery Hours
By appointment.
Call (780) 474-7611
or email janice@thenina.ca to arrange your visit.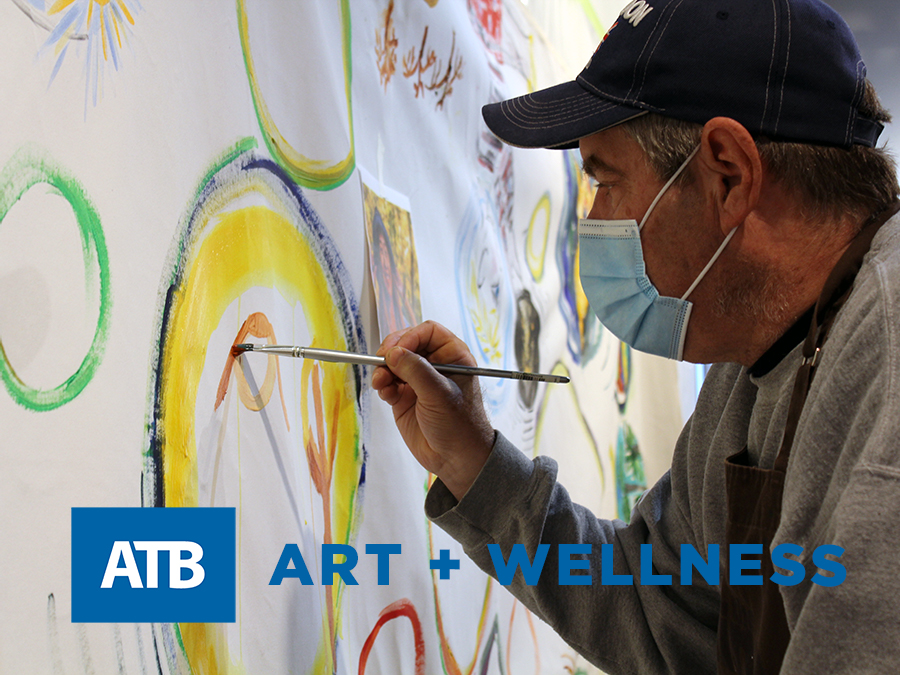 ATB ART + WELLNESS
The ATB Art + Wellness project explores themes of mental health and staying connected during the pandemic with art. Through a series of process-focused activities, collaborative projects, and open studio time, participants from the Nina Collective have created a body of flat and three dimensional work that reflects their personal experiences of art and wellness.
"In a year that has challenged us in unimaginable ways, I believe the theme of this exhibition, being wellness, is more important than ever. I am thrilled that the Art + Wellness exhibit has moved to a virtual format so it can still be enjoyed by many Albertans. 


Thank you to all of the artists who contributed to the Art + Wellness gallery as well as the staff of the Nina Haggerty Centre for the Arts. I am confident that your efforts and resilience will amplify the well-being of all who, thanks to your creativity, will still be able to experience the gallery."

– Curtis Stange, President and CEO of ATB Financial
Please give the gallery a few moments to load fully, or view the exhibition catalogue if it fails to load.
In addition to our on-site Stollery Gallery, the Nina Collective's work can be seen in a number of spaces throughout Edmonton, including:
Edmonton EXPO Centre
7515 118 Ave, Edmonton, AB
The EXPO Art Pavilion features eighteen pieces of art from the Nina Collective, including three large-format reproductions of paintings by Decinti Simpson (Fall Leaves) and Lora Pallister (British Columbia and Trees).
Additional artworks will be added to the space in early 2020.
we are accepting proposals for future exhibitions.
are you an artist who faces barriers to sharing your work? apply to exhibit in the Nina's Stollery Gallery
Studio Hours
Closed until further notice.
Contact
(780) 474-7611  info@thenina.ca