The Stollery Gallery is committed to showing art by underrepresented artists, including our own collective.
Gallery Hours
Mon – Fri: 9AM – 3PM
Sat: 1-3PM (during exhibitions)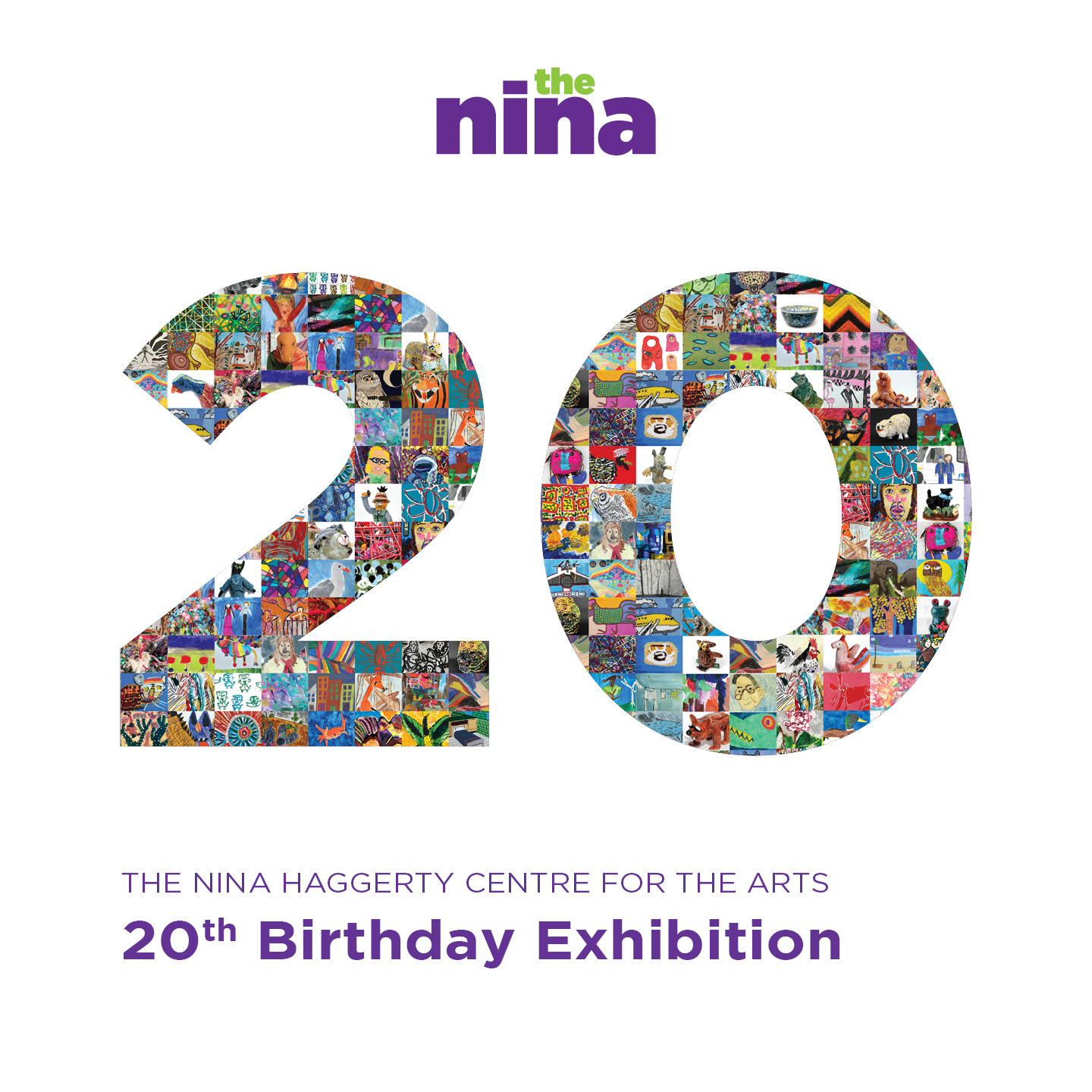 The Nina's 20'th Birthday Exhibition
February 6 – April 3, 2023
Reception: February 23, 5-7PM
Location: Stollery Gallery at the Nina Haggerty Centre for the Arts, 9225 118 Ave, Edmonton
This exhibition features a survey of work from the Nina Collective over the past two decades.
Join us on February 23 to celebrate this milestone birthday with a live performance by 6 Minute Warning, refreshments, and art!
Our gallery is wheelchair accessible. Please contact janice@thenina.ca with any other accessibility requests.
Stay up to date on our events
Sign up for our Newsletter to be the first to learn about new exhibitions
In addition to our on-site Stollery Gallery, the Nina Collective's work can be seen in a number of spaces throughout Edmonton, including: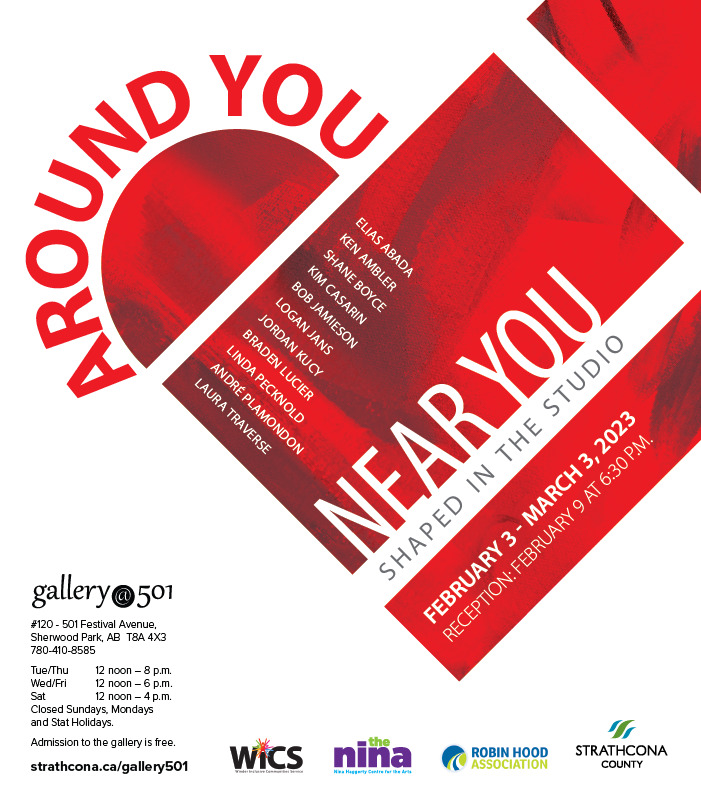 Around You / Near You: Shaped in the Studio
February 3 – March 3, 2023
Reception: February 9, 6:30PM
Gallery@501, #120 – 501 Festival Avenue, Sherwood Park
Three artists from the Nina have collaborated with artists from Robin Hood Association and Winder Inclusive Communities Service (WICS) on this exhibition.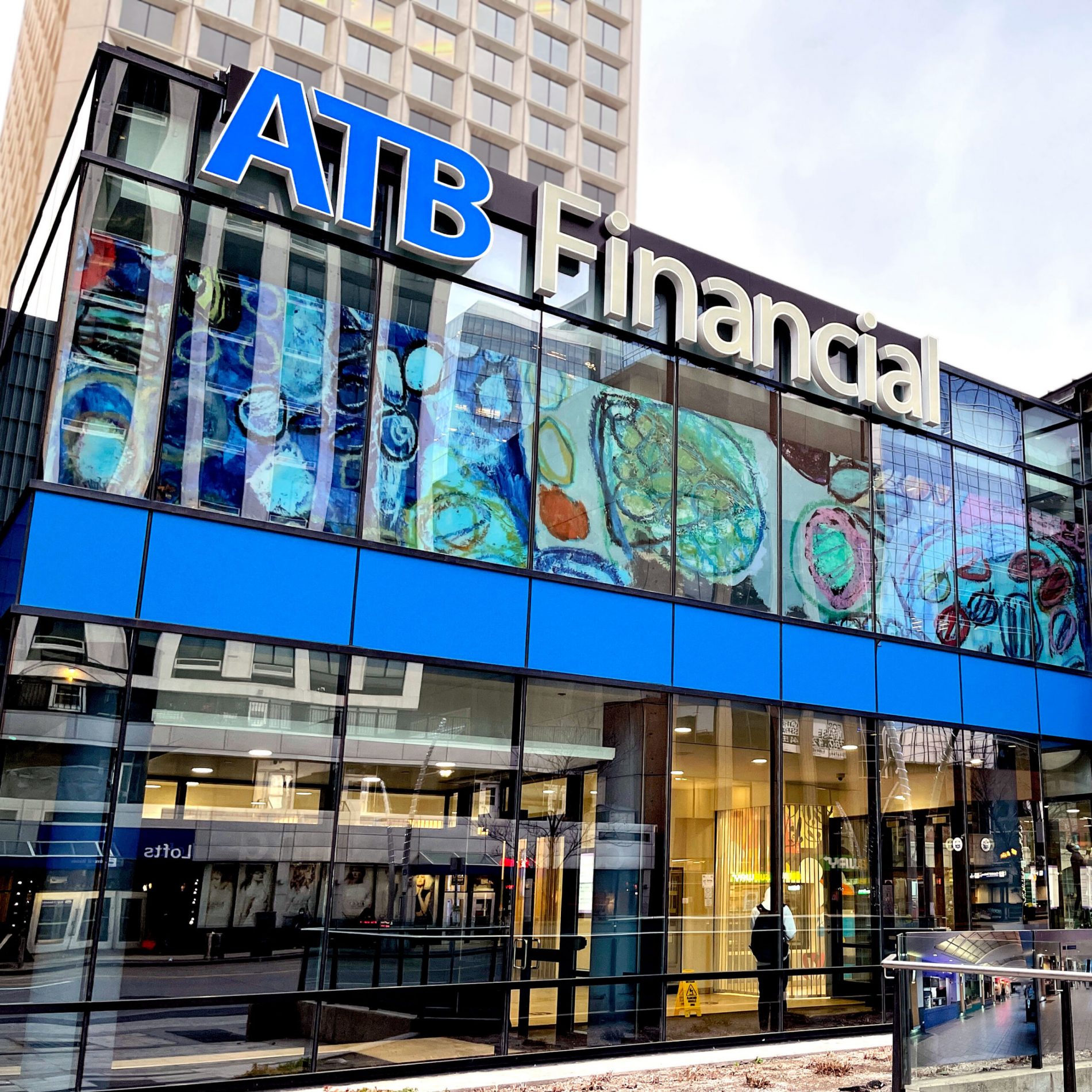 Blue Ocean Mural by Desiree McCook
ATB Place, 10020 100 St NW, Edmonton
Detail from Desiree McCook's Blue Ocean painting fills the second floor windows of ATB Place on Jasper Avenue.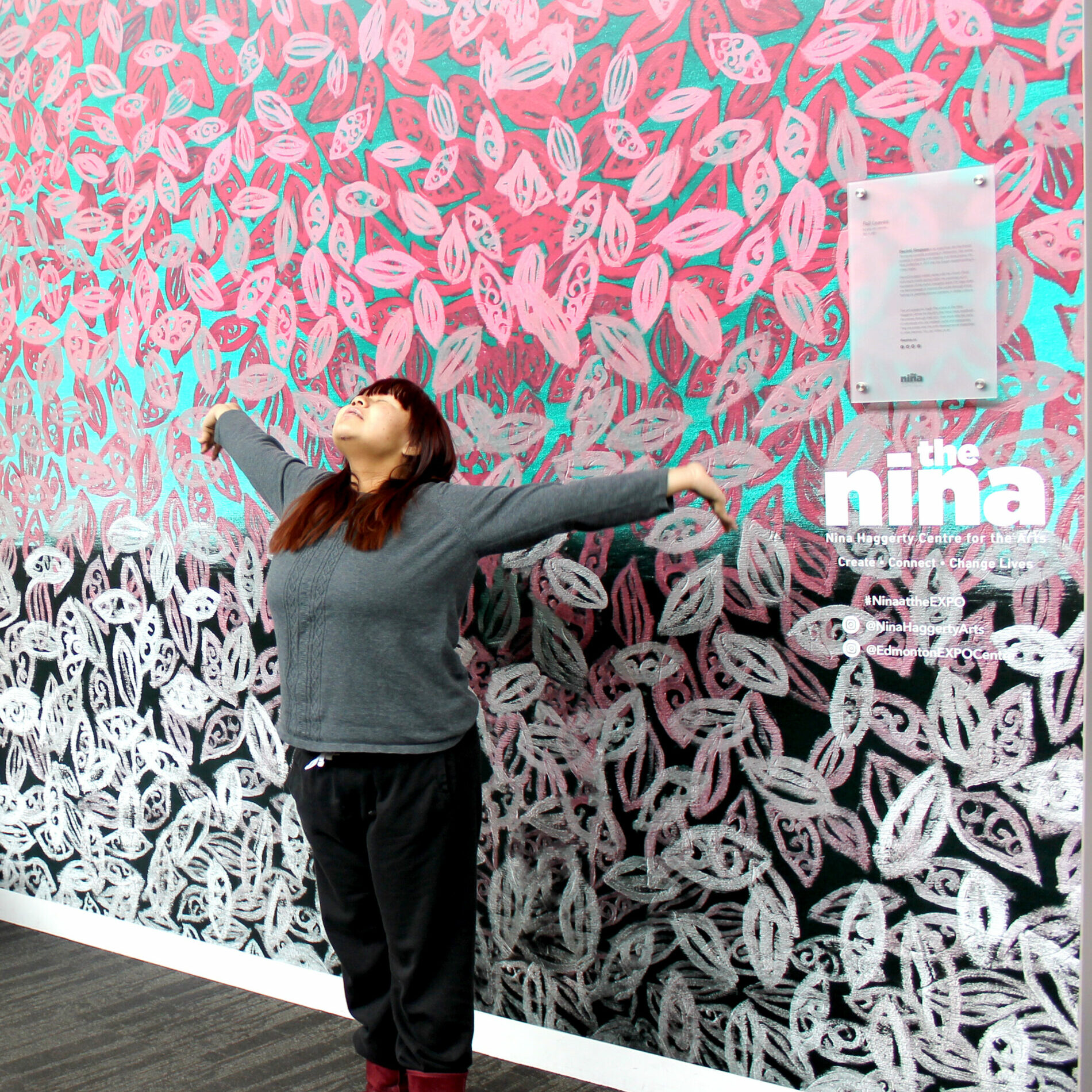 EXPO Art Pavilion
Edonton EXPO Centre, 7515-118 Ave, Edmonton
Since 2019, the Edmonton EXPO Centre has been home to over twenty works of original art and large-scale reproductions of work from artists in the Nina Collective.
we are accepting proposals for future exhibitions
are you an artist who faces barriers to sharing your work? apply to exhibit in the Nina's Stollery Gallery