the Stollery Gallery
 

is committed to showing art by underrepresented artists, including our own collective.
Gallery Hours
monday – friday: 9AM – 3PM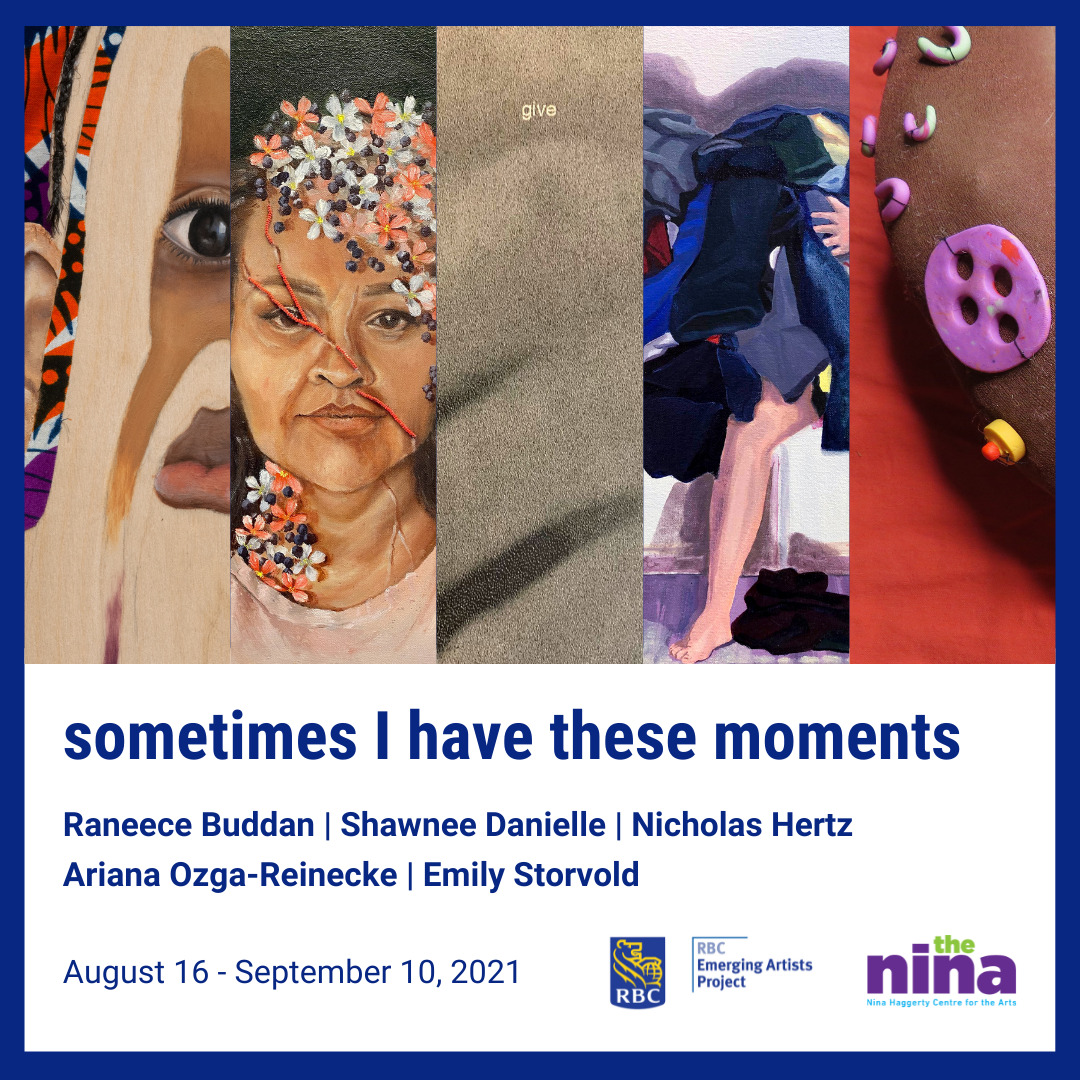 sometimes I have these moments
2021 RBC Emerging Artists Project
August 16 – September 10, 2021
Private Reception August 19
This exhibition showcases the artwork of the 2021 RBC Emerging Artists who were selected to participate in project work at the Nina Haggerty Centre for the Arts. The artwork illuminates the depth of experiment, aspiration and commitment from these growing career artists.
Raneece Buddan
Shawnee Danielle
Nicholas Hertz
Ariana Ozga-Reinecke
Emily Storvold
In addition to our on-site Stollery Gallery, the Nina Collective's work can be seen in a number of spaces throughout Edmonton, including:
Edmonton EXPO Centre
7515 118 Ave, Edmonton, AB
The EXPO Art Pavilion features eighteen pieces of art from the Nina Collective, including three large-format reproductions of paintings by Decinti Simpson (Fall Leaves) and Lora Pallister (British Columbia and Trees).
Additional artworks will be added to the space in early 2020.
we are accepting proposals for future exhibitions.
are you an artist who faces barriers to sharing your work? apply to exhibit in the Nina's Stollery Gallery