A pillar in Edmonton's arts and disabilities communities
Changing lives through art
Since it was founded in 2003, the Nina Haggerty Centre for the Arts has been home to one of Edmonton's most interesting art collectives, made up entirely of artists with developmental disabilities. What began as a collective of one has grown to include over 200 members. Their work is exhibited locally and across Canada, and has been included in international exhibitions.
We opened in a rented space on 111 Avenue, but eventually outgrew it. In 2009, our collective moved to its current home on Alberta Avenue, proud to be in our own building and part of a community that has been successful in revitalizing through the arts.
In the studio, artists are supported by an incredible team of professional, practicing artists who facilitate the work through one-to-one mentorship, small group sessions and workshops. Artists at the Nina work in a variety of mediums: drawing, painting, clay, fibre arts, printmaking, dance, and more.
In addition to our studio, the Nina operates the onsite Stollery Gallery, mandated to present work by artists who may be underrepresented in mainstream venues, including members of our collective. We also feature the work of select artists from our collective for sale in our gift shop and online, where you can find great original artwork at affordable prices.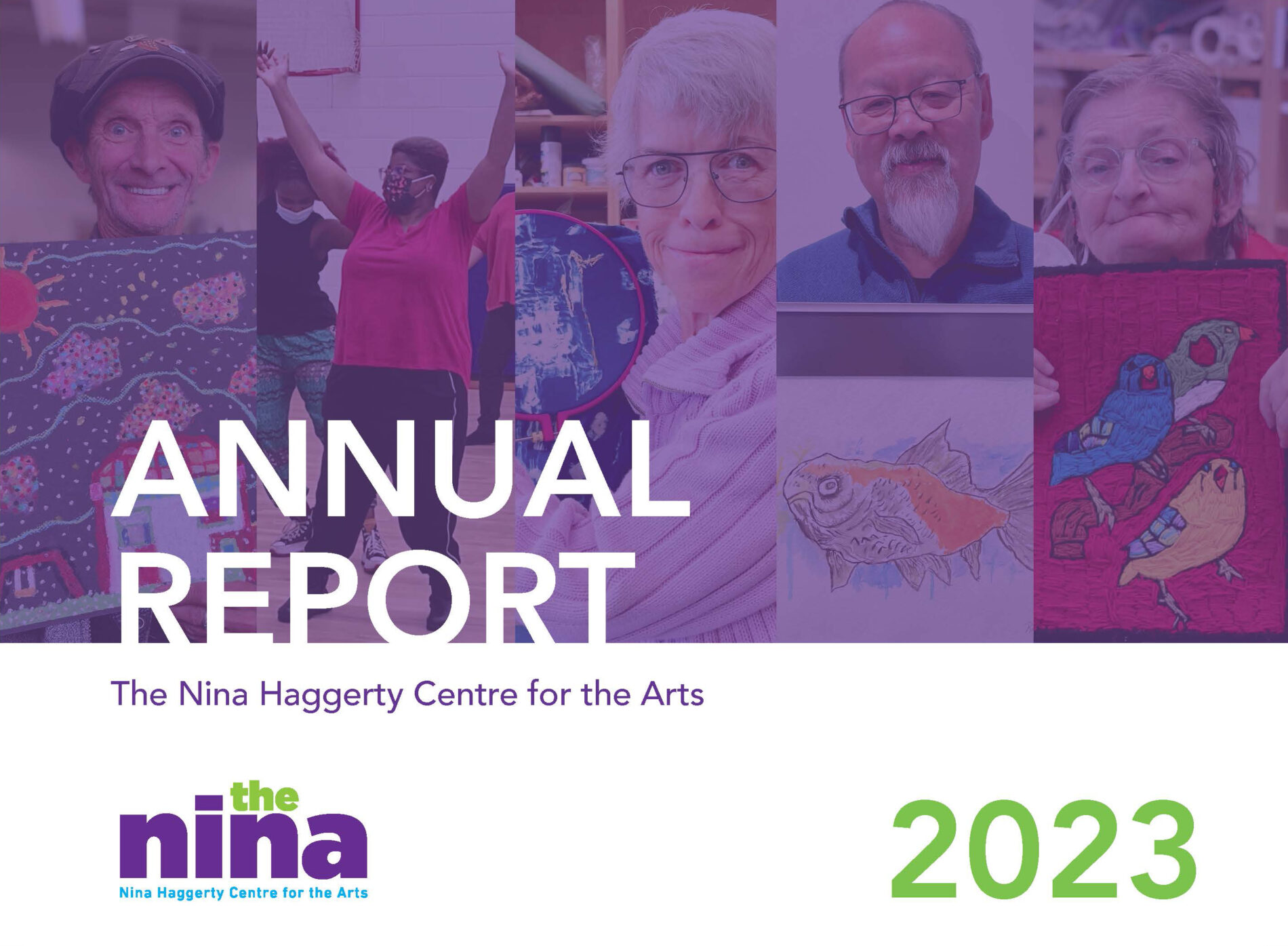 All people have the right to achieve their highest potential, which includes the right to creative expression. Creativity lies within everyone and can be powerfully expressed through the arts.
The Nina believes in the importance of creation and exhibition of art by those who face barriers to artistic expression.
exhibitions in the Stollery Gallery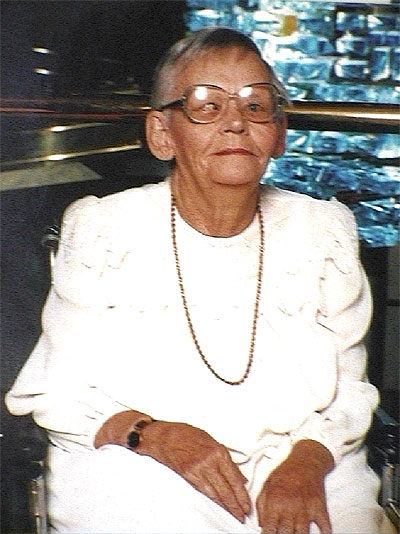 Nina Haggerty was born in Alberta in the early 1900s. She was the second of two daughters and, like her sister Rita, contracted polio. Their mother widowed during the First World War then remarried. Sadly, Nina and Rita's stepfather was an abusive alcoholic, at one point throwing Rita down the stairs. On the advice of friends, their mother placed them in an institution believing they would be safer there. They remained in the institution for the next fifty years, believing that no one cared and that no one would help.
SKILLS Society, an organization that supports people with disabilities, heard their story helped make it possible for Nina and her sister to live together in the community like they had as children. After half a century in an institution, they were able to live their lives the way they saw fit.
In the community, Nina took an art class and unlocked her passion. Creating art let her express herself in a way that had been impossible when she had been institutionalized. She spent the next decade creating many paintings, which she gifted to friends and support workers.
Four years after she died, SKILLS launched the Nina Haggerty Centre for the Arts.
Today the Nina is proud to honour Nina's story and her triumphant fight against the odds.
Chief Development Officer
Event & Volunteer Manager
Director of Communications & Artistic Outreach
Special Projects Coordinator
The Nina Haggerty Centre for the Arts is committed to fair hiring practices that support equal opportunity. We celebrate workplace diversity and believe there is much to be gained when a qualified workforce reflects the diverse population it serves. The Nina Haggerty Centre for the Arts welcomes applications from persons with disabilities, as well as other individuals or groups who have been traditionally marginalized. We further aim to eliminate barriers which prevent equality and diversity within our selection and hiring process. The Nina Haggerty Centre for the Arts is on a mission to be an inclusive organization and is pleased to provide accommodation during all stages of the hiring process. Upon request, internal and external applicants requiring accommodation are encouraged to contact info@thenina.ca.
Samantha Williams-Chapelsky