While our studios were closed to artists from mid March to early July, staff kept busy by cleaning and reorganizing the space.
It's not very often that our studios and gallery are empty. During a normal week, we see about fifty artists a day working in our painting/drawing, printmaking, fabric, and clay studios. On evenings and weekends, the space is used for free Community and Family Art Nights, Rising Sun Theatre, tai chi classes, groups from EMCN, Centre for Autism Services Alberta, AABIS, and more. It's a busy place! When the COVID-19 pandemic forced us to pause all programming in the building, it was a rare opportunity to clean, update, and organize the space while it was empty.
Staff worked hard to clean the studios from top to bottom and reorganized the studios to prepare for the Nina artists to return. The walls and floors are freshly painted, we installed a new picture hanging rail in the paint studio (part of the new Wendy Hollo Gallery), and moved the fabric studio out into the main studio to give artists more space to physically distance. The old fabric studio can now be used for special projects.
Support from Sentinel Storage

A new storage unit from the generous folks at Sentinel Storage made our cleanup process much easier. Moving rarely used items like event decor and paperwork over to the offsite storage facility freed up valuable space here at the Nina for artwork and supplies. We now have more space to archive larger works of art and are able to accept larger in-kind donations. We can't thank Sentinel Storage enough for providing us with some much needed space and making the storage process so straight forward and convenient!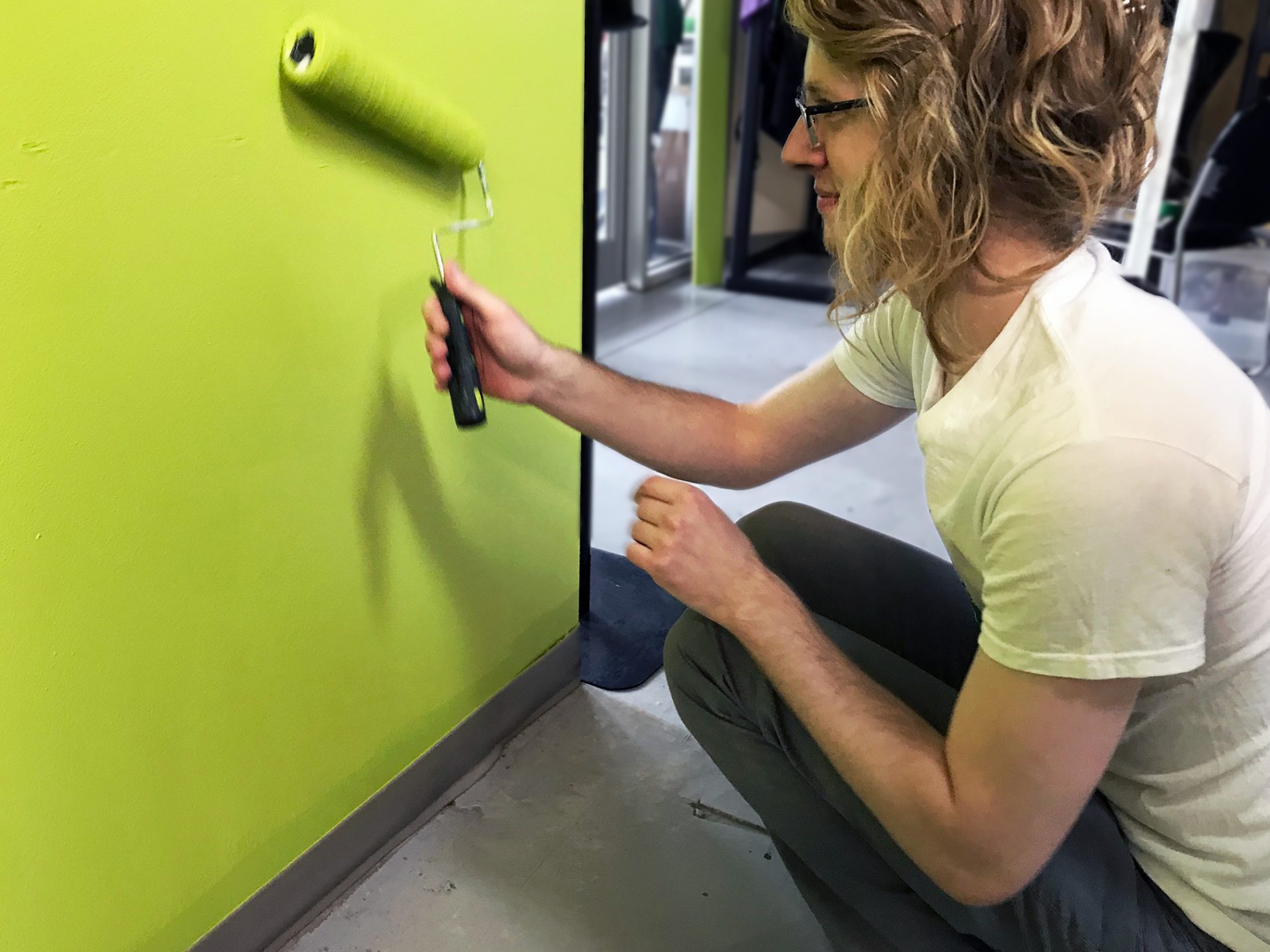 Artist Facilitator Mitch giving the walls a fresh coat of paint.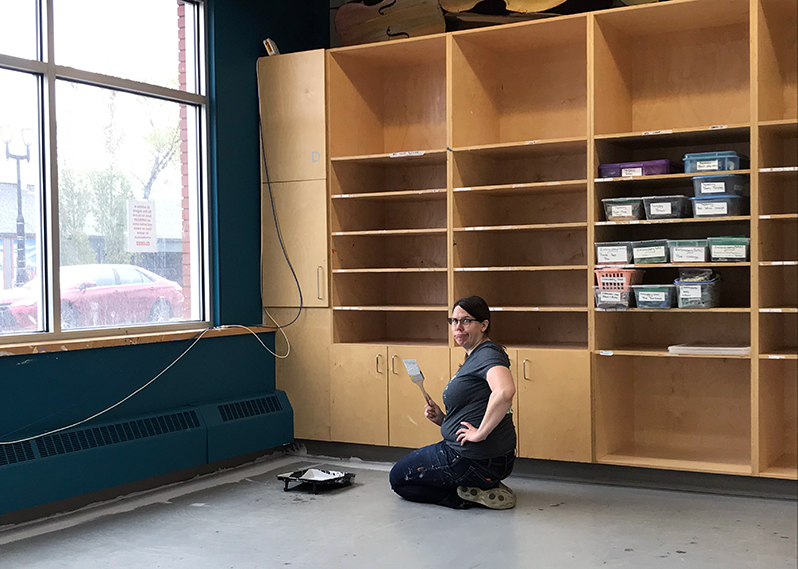 Office Manager Cynthia painting the floors in the new fabric studio.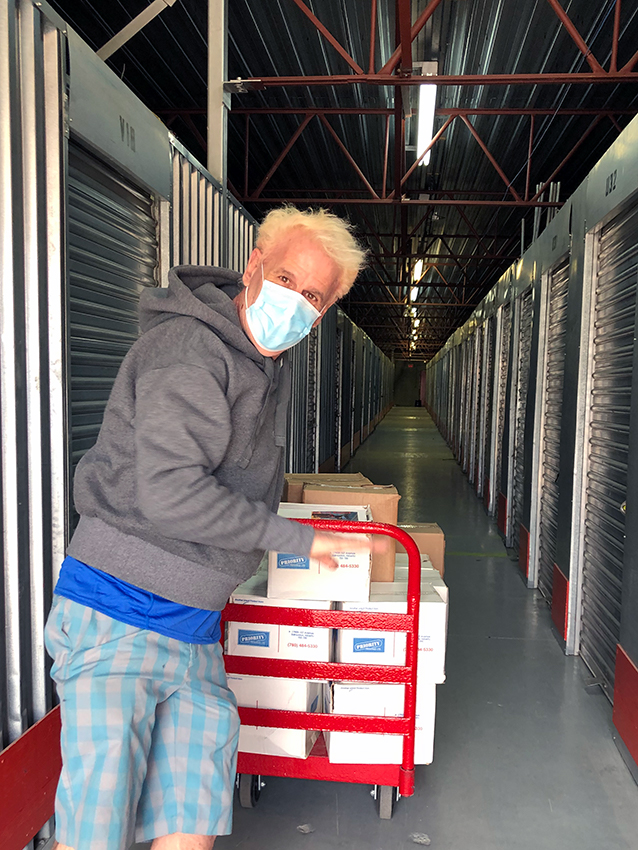 Artist Facilitator Darren moving some boxes to our new storage space at Sentinel Storage.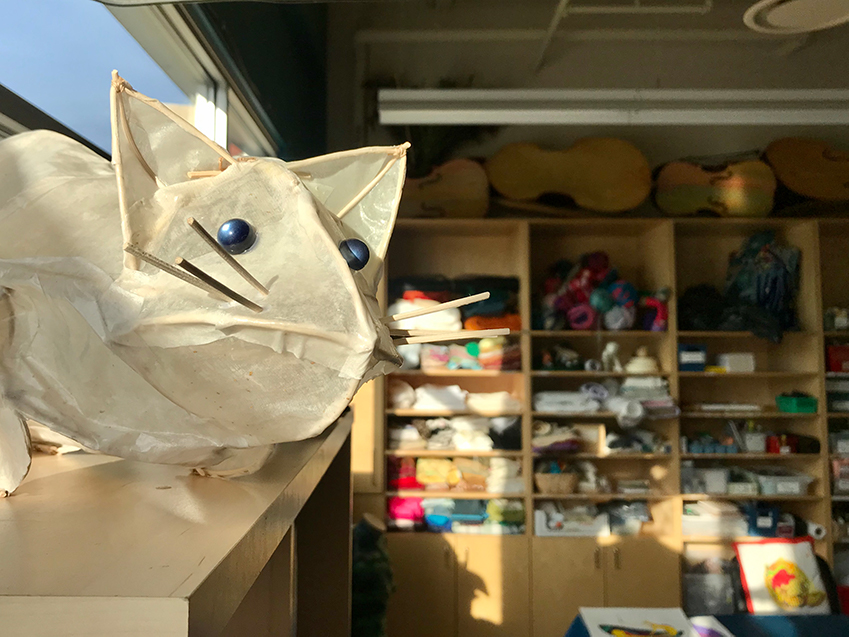 Holly Sabourin's cat sculpture watches over the relocated fabric studio.