The Nina is excited to introduce our new CEO, Rona Fraser! Many of you will already know Rona from her seventeen years as our Director of Development. During that time, she has proven invaluable to the Nina and has generated many of the relationships and tradtions that make the centre what it is today. We are so excited to begin this new chapter with Rona leading the way!
Seventeen years ago, I had the opportunity to help plan and promote the opening for an exciting new art centre in Edmonton. I fell in love from day one with the concept. What I was not prepared for though was how much I would fall in love with this incredible centre, the artists and the team.
From a handful of artists when the centre opened, to the over 230 that now attend, I watched the centre grow. I witnessed a community being built and so many lives changed. After these seventeen years my mentor and friend, Wendy Hollo, has retired and I am very humbled to be stepping up to try to fill her shoes. I look forward to leading the wonderful team she built and working with our dedicated board and our many stakeholders, supporters and friends. Most of all I look forward to watching our artists continue to grow and do incredible things. The short-term future may look different with the challenges of Covid-19 but the Nina Haggerty Centre will continue to be a strong positive force in the community as we ensure everyone has the opportunity to Create, Connect and Change Lives.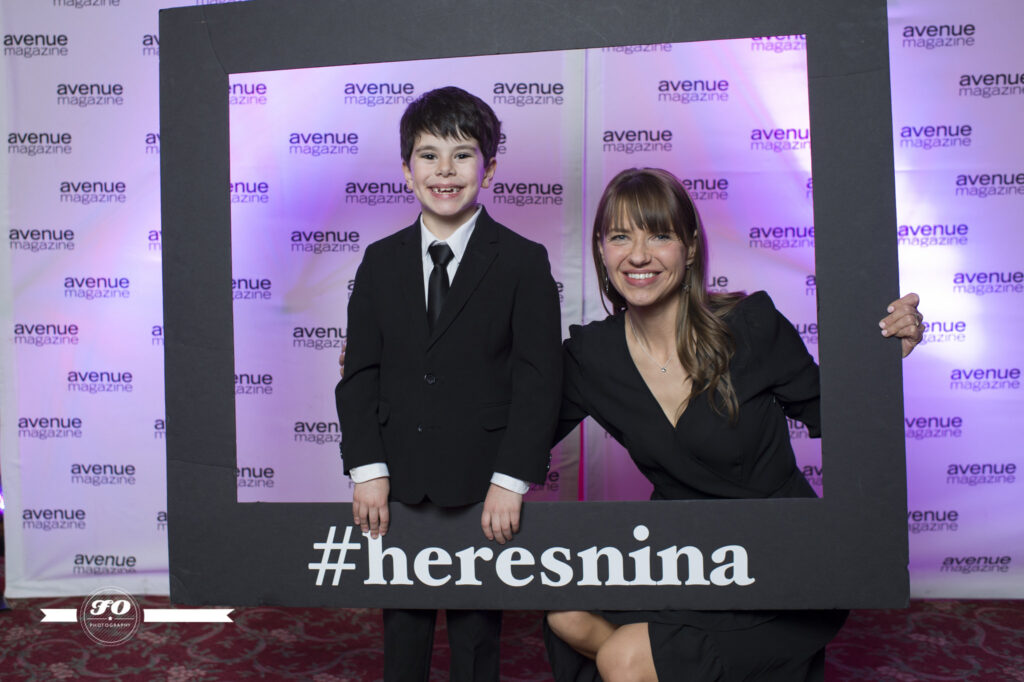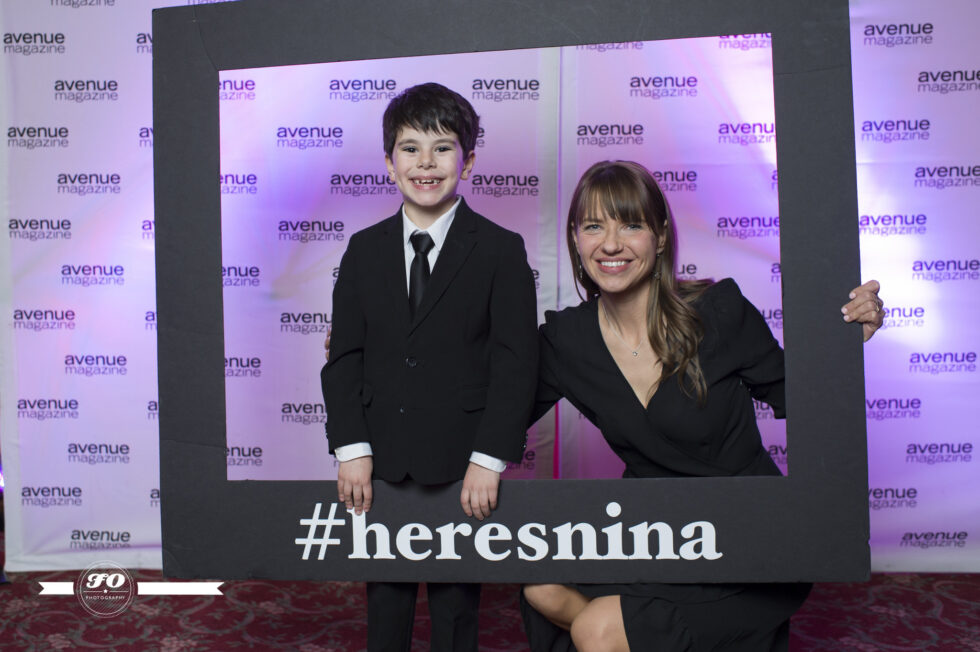 Event Coordinator Jake with Rona Fraser at Here's Nina (2018)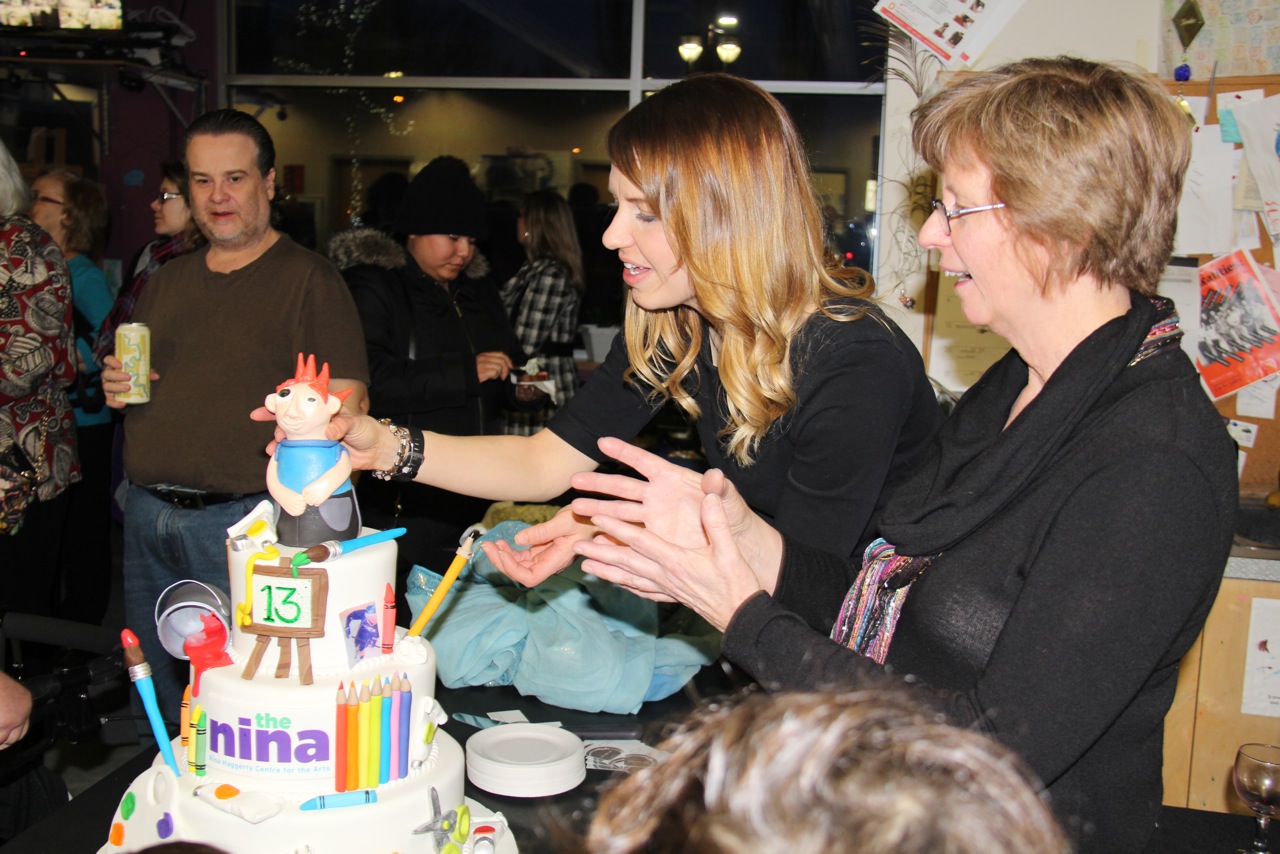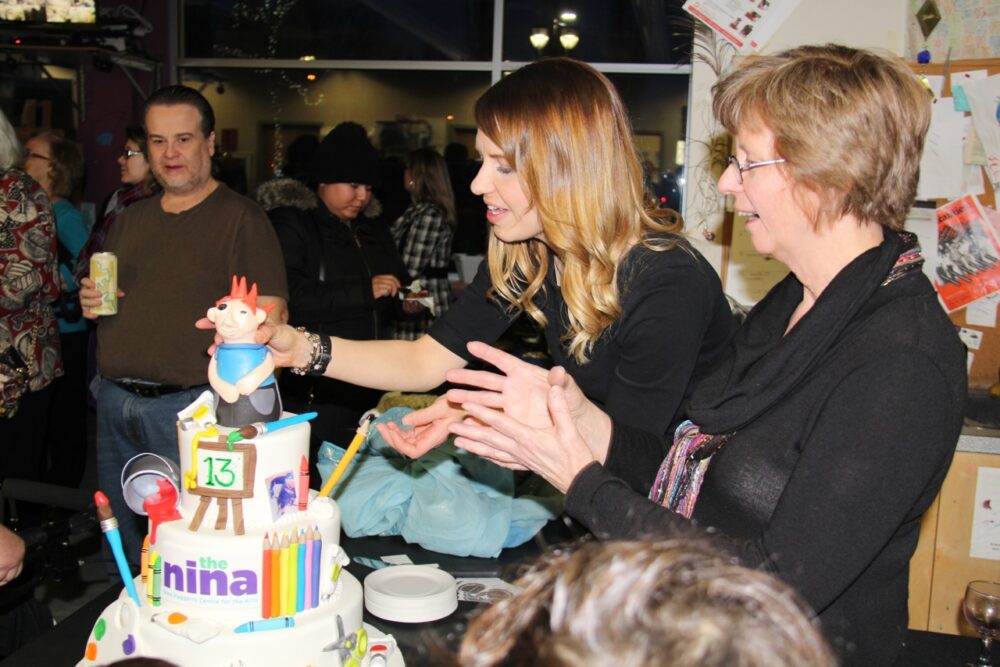 Rona Fraser & Wendy Hollo at the Nina's 13th birthday party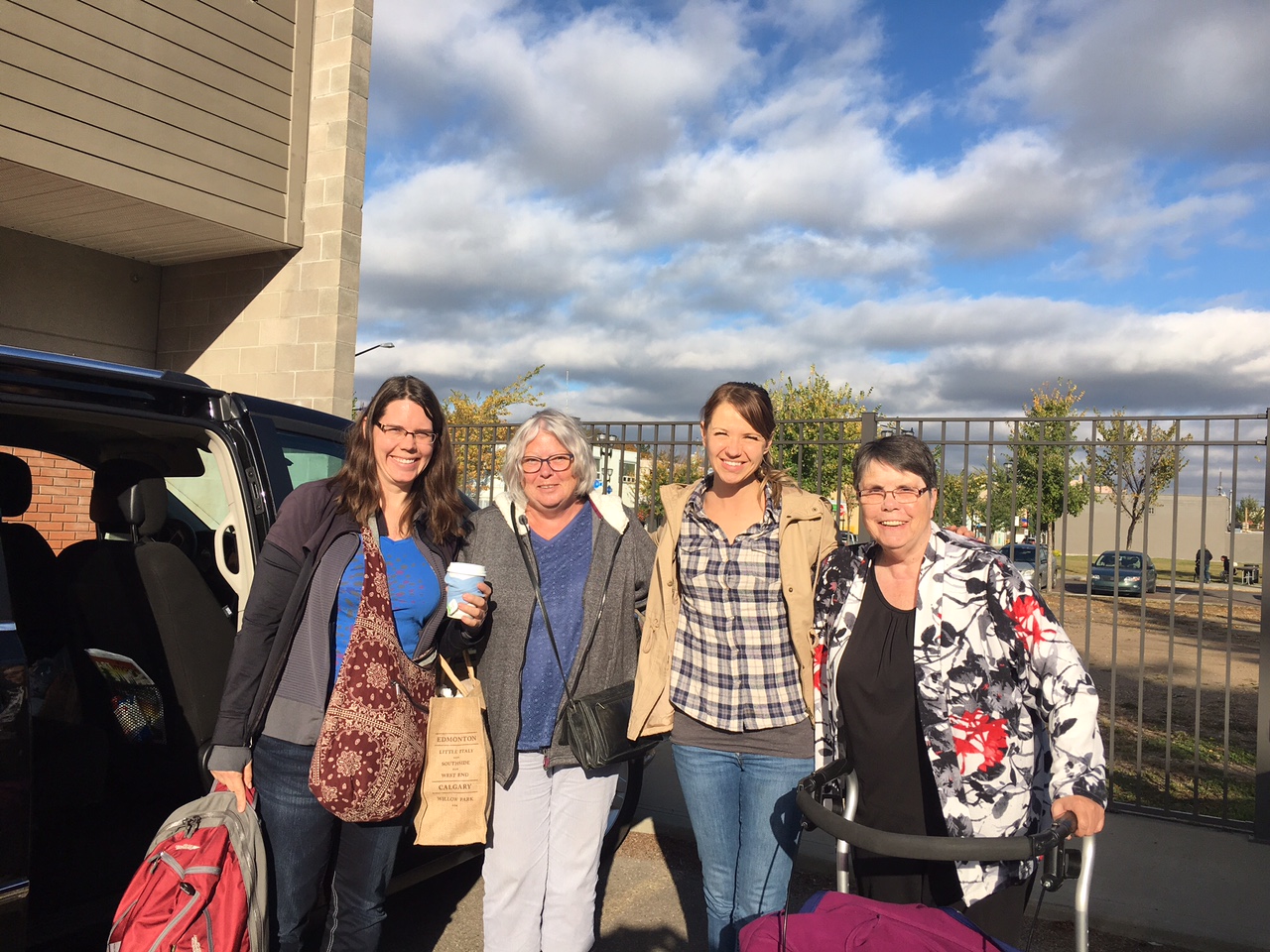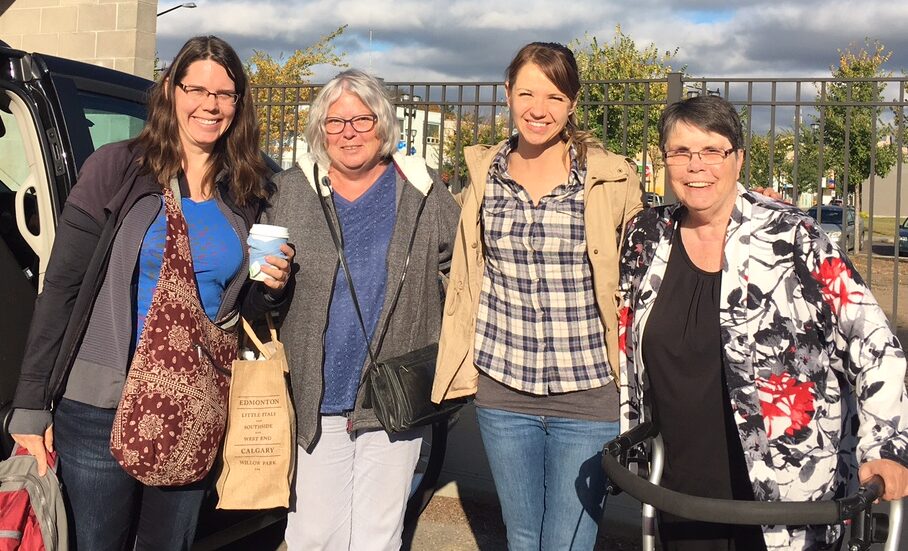 Rona with Cynthia Sentara, Sue Seright, and 2016 Stantec Artist of the Year Leona Clawson in Grand Prairie