July 23, 2020 marks the final day of work for our brilliant co-founder and Executive Director for over 17 years, Wendy Hollo!
Without Wendy, there would be no Nina Haggerty Centre for the Arts. Her vision of a vibrant place where adults with developmental disabilities are empowered to create and share their artwork launched the Nina back in 2003 in a small rented studio space on 111 Avenue. Under her leadership, the Nina Collective grew from one artist to over 200 and moved into our permanent home on Alberta Avenue.
It is not possible to adequately thank Wendy for her contribution to Edmonton's arts and disability communities, or for the impact she has had on the lives of countless artists, staff and volunteers. We have dedicated the main wall of our painting and drawing studio as the "Wendy Hollo Gallery" in recognition of her incredible legacy.
We wish Wendy all the best in her retirement!
What an incredible ride it has been! It's been almost 18 years of dreaming, growing and celebrating – with the odd sleepless night along the way, and it's time for me to move on. The Nina Haggerty Centre for the Arts (the Nina) is strong and well-positioned for the future, providing the perfect time for me to step down as CEO. I officially retire at the end of August, however, my last day is fast approaching – July 23.
I am so proud of my role in creating this truly remarkable and life-changing community hub, and remain in awe of the generous support from community and government bodies that has allowed the Nina to grow and thrive. My greatest source of pride remains the stories of those whose lives have been enriched, even transformed, by having the opportunity to explore their creativity through art and be recognized for their talent.
While I have been there in the background, guiding development and working to ensure ongoing success and stability, it is the professional artistic team, led until recently by Artistic Director, Paul Freeman, who have created the magic that happens every day in the Nina studios. I have loved working with the growing team of professional artists who have indelibly left their mark on the Nina and my life.
None of this would have happened without our parent organization, SKILLS Society, and the early and ongoing support of the Stollery Charitable Foundation, the City of Edmonton, Stephen and Lynn Mandel, the Edmonton Community Foundation. Together we have built something quite remarkable and in the process have positively impacted the lives and perceptions of people with developmental disabilities and made our city a better and more inclusive place.
The Nina board and management has been extremely proactive in planning for succession and the perfect team is in place to ensure ongoing stability and future success. Rona Fraser, my early co-conspirator and fundraiser extraordinaire, takes the reigns as Nina's CEO, backed by a great team of go-getters, including Janice Easton, Madison (Maddi) Dewar and Laurie Matheson, and an amazing board of directors under board chair, Jodi Eyolfson. I am excited to see what is next for the Nina and am confident that the future will be bold!
While I am leaving my position, it's impossible to leave the Nina – I will continue to be a patron, buy art and will no doubt pop up at openings and events. The Nina has been my passion and I extend my deepest appreciation and hugs, albeit it virtual hugs, to each and every wonderful supporter, staff and volunteer for making the Nina such a success.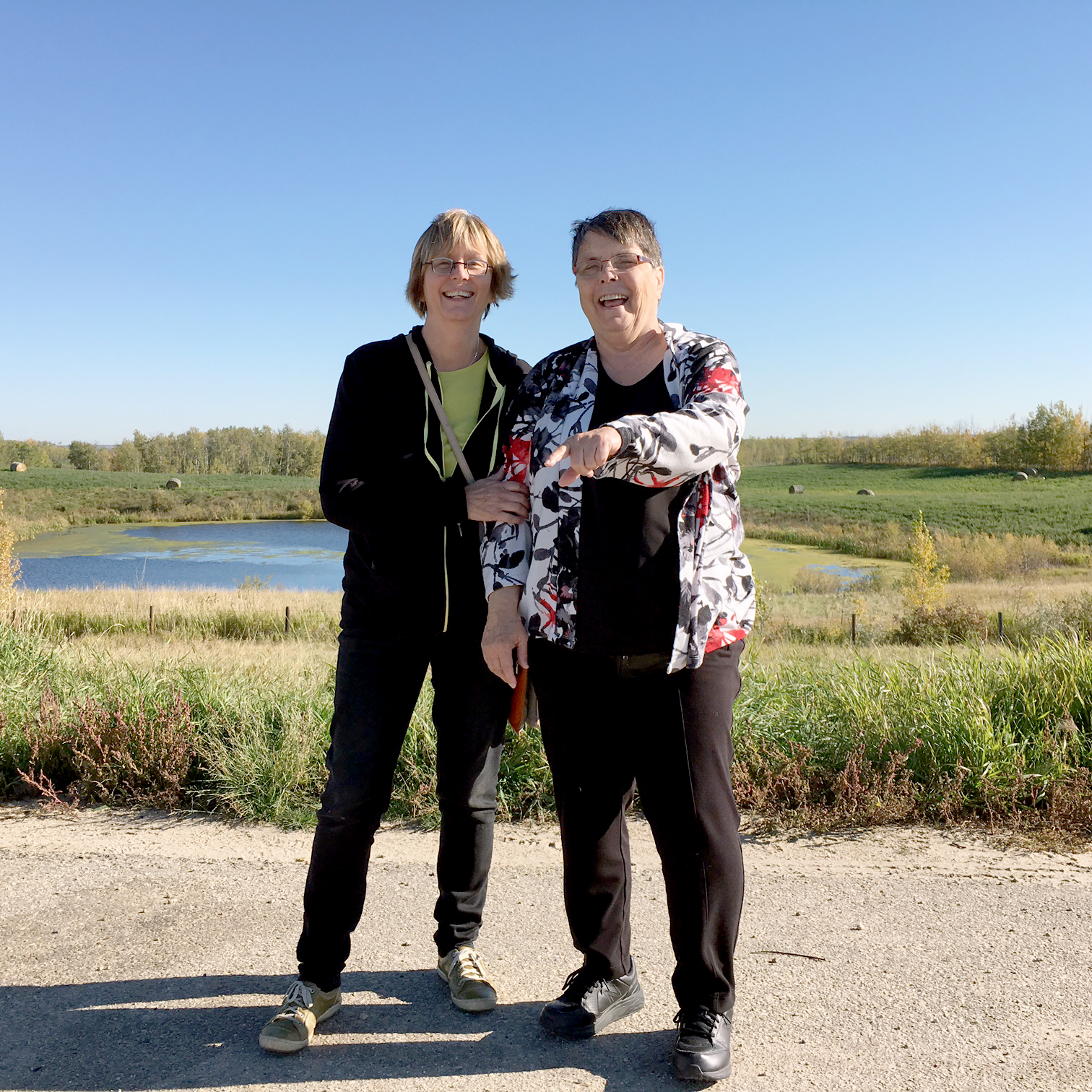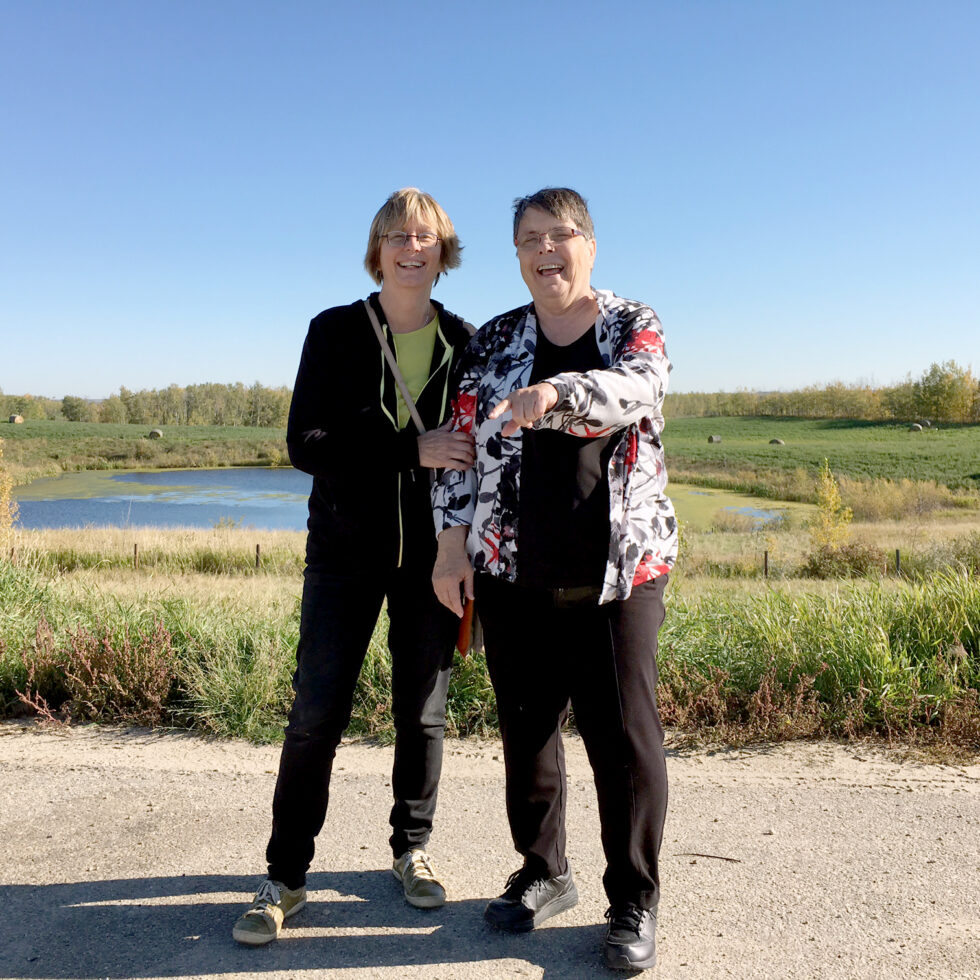 Wendy Hollo and Nina artist Leona Clawson (2016)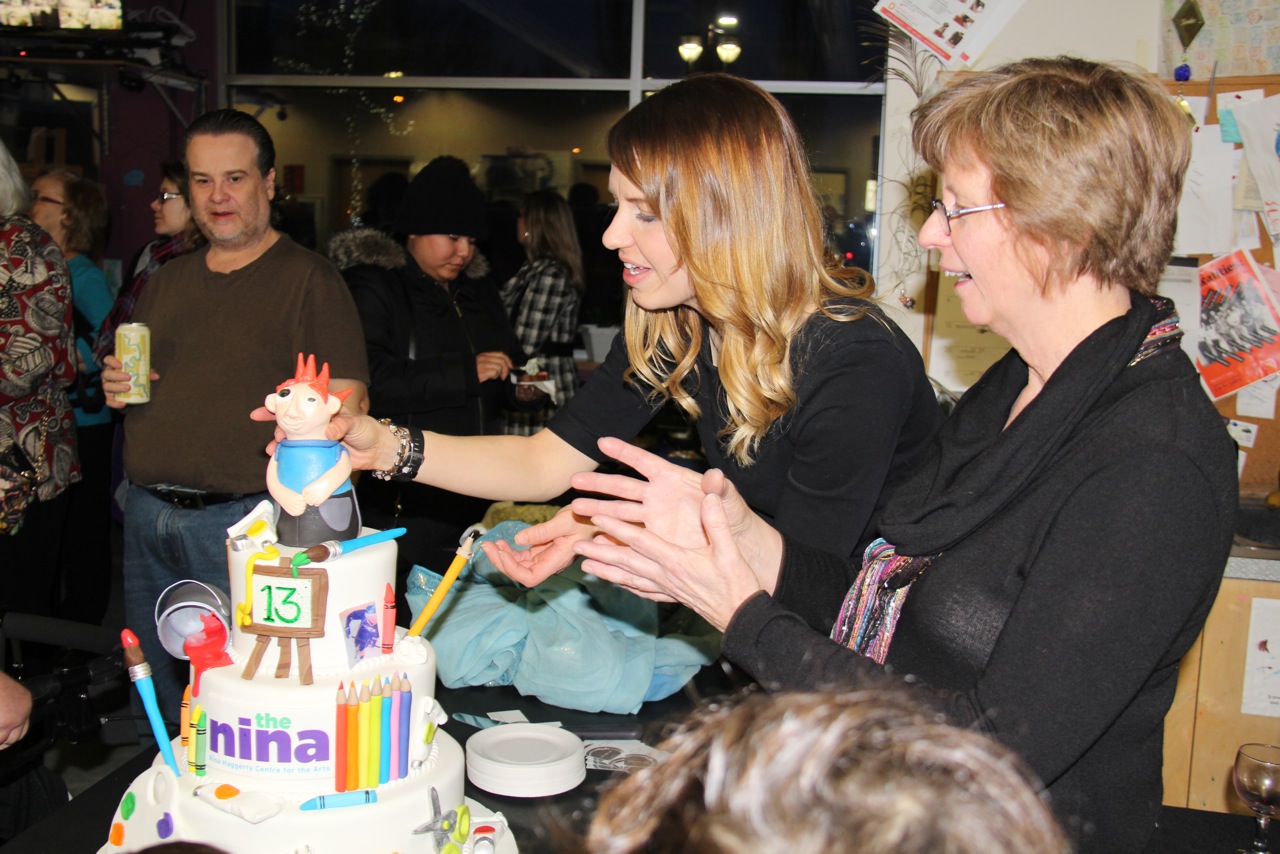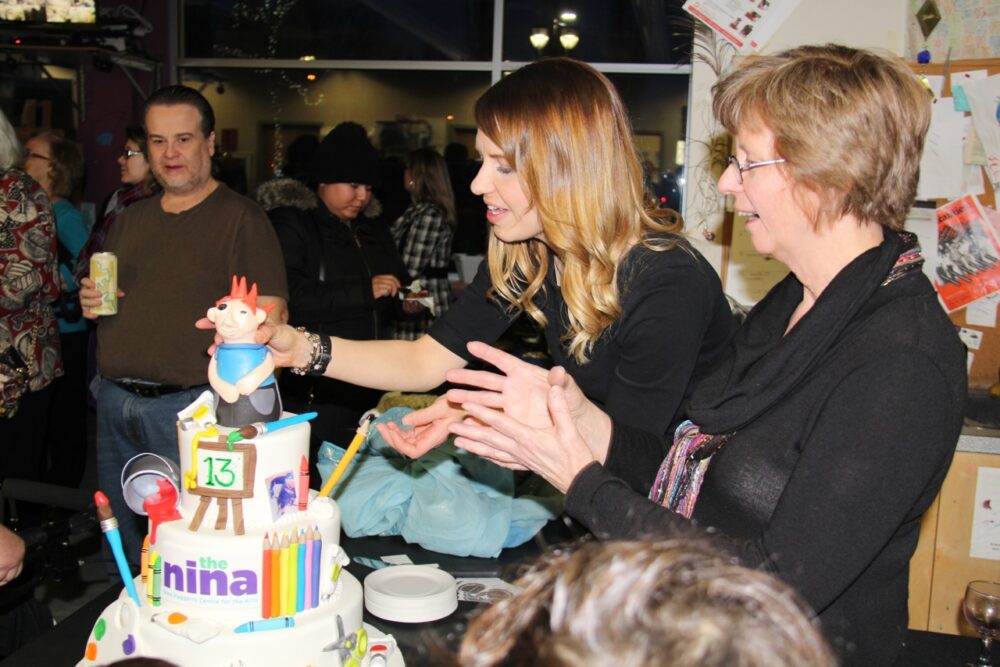 Rona Fraser & Wendy Hollo at the Nina's 13th birthday party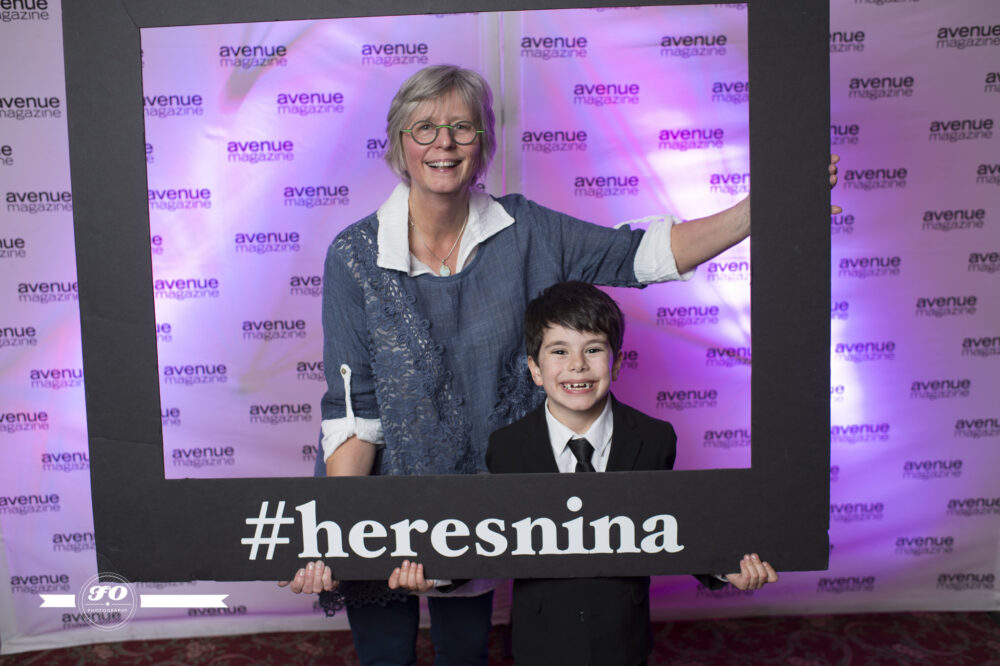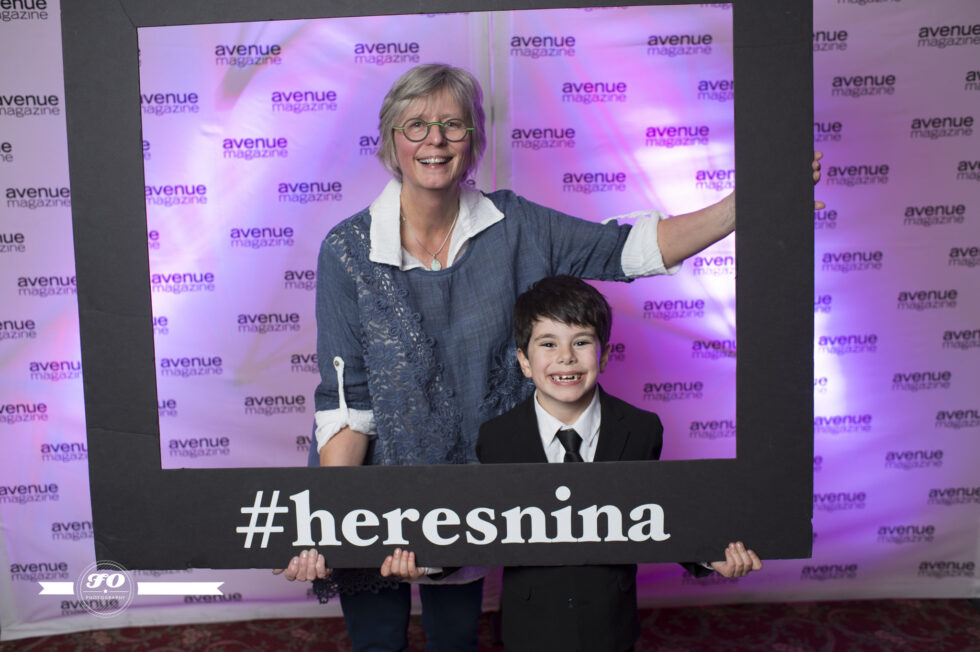 Wendy Hollo & Grandson Jake at Here's Nina (2018)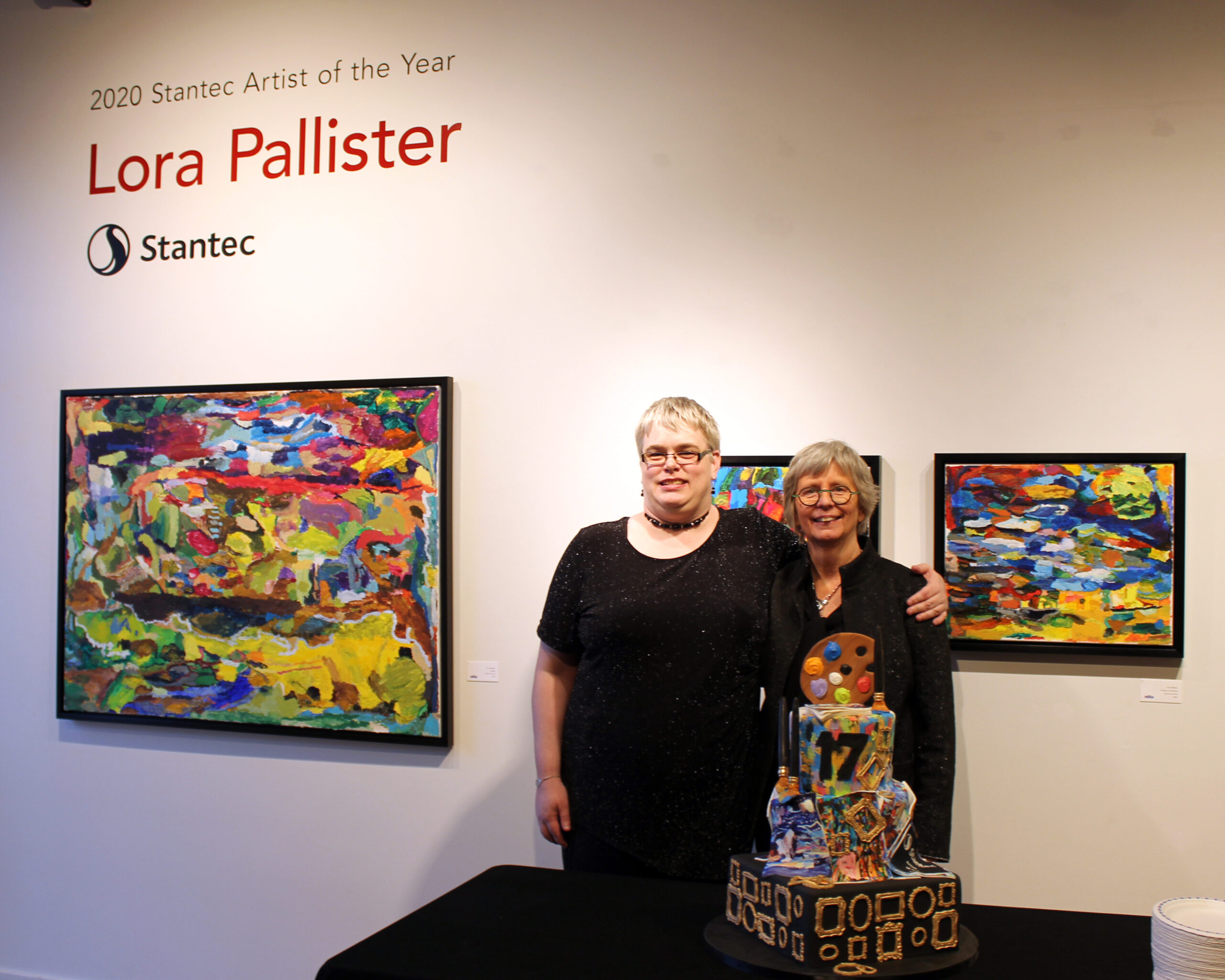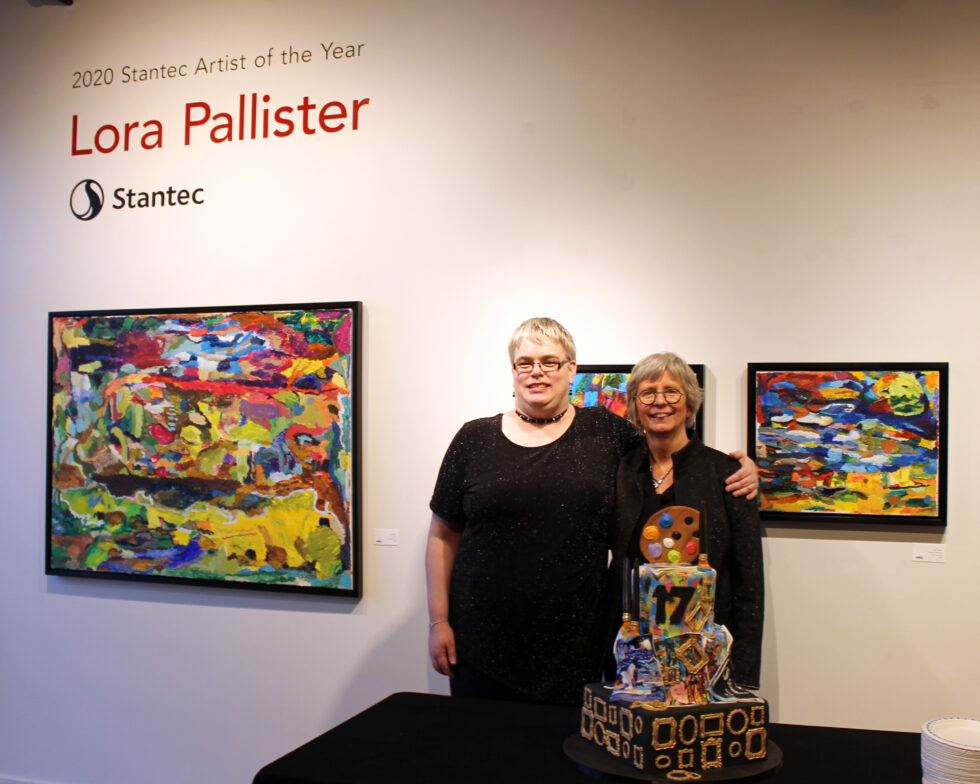 2020 Stantec Artist of the Year Lora Pallister & Wendy Hollo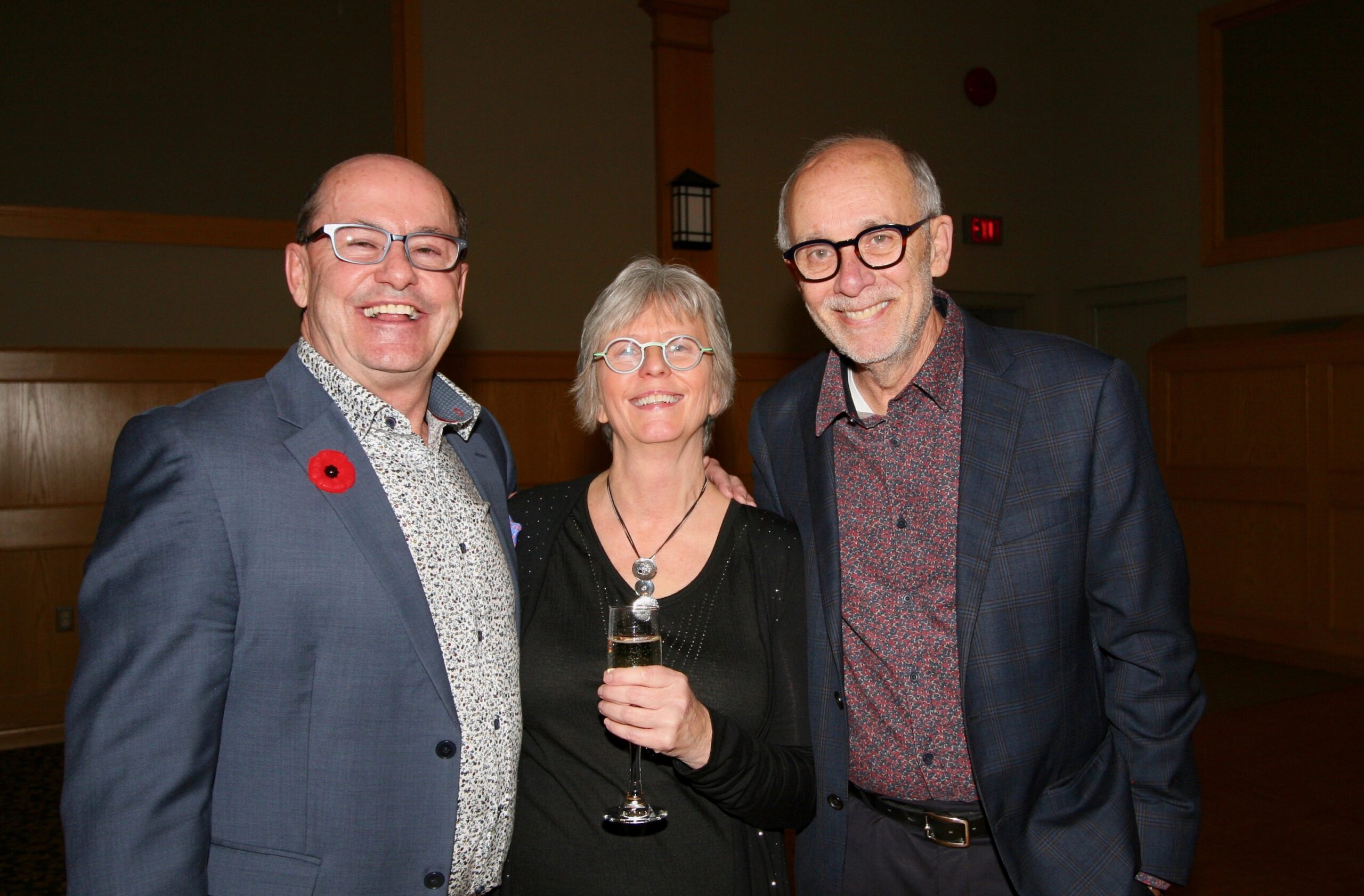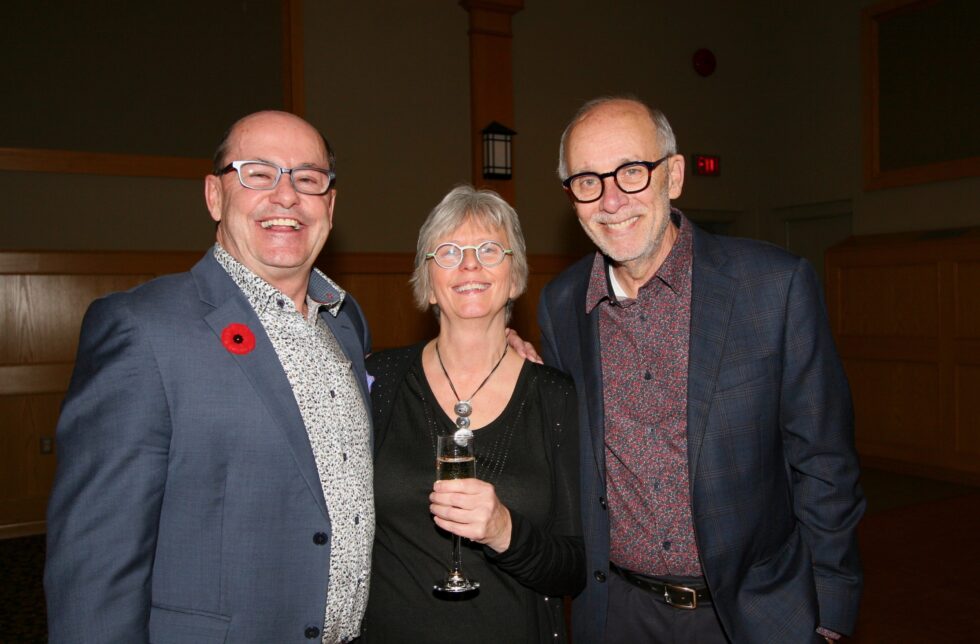 Wendy Hollo with longtime Nina supporters Bruce Kirkland (left) and Stephen Mandel (right)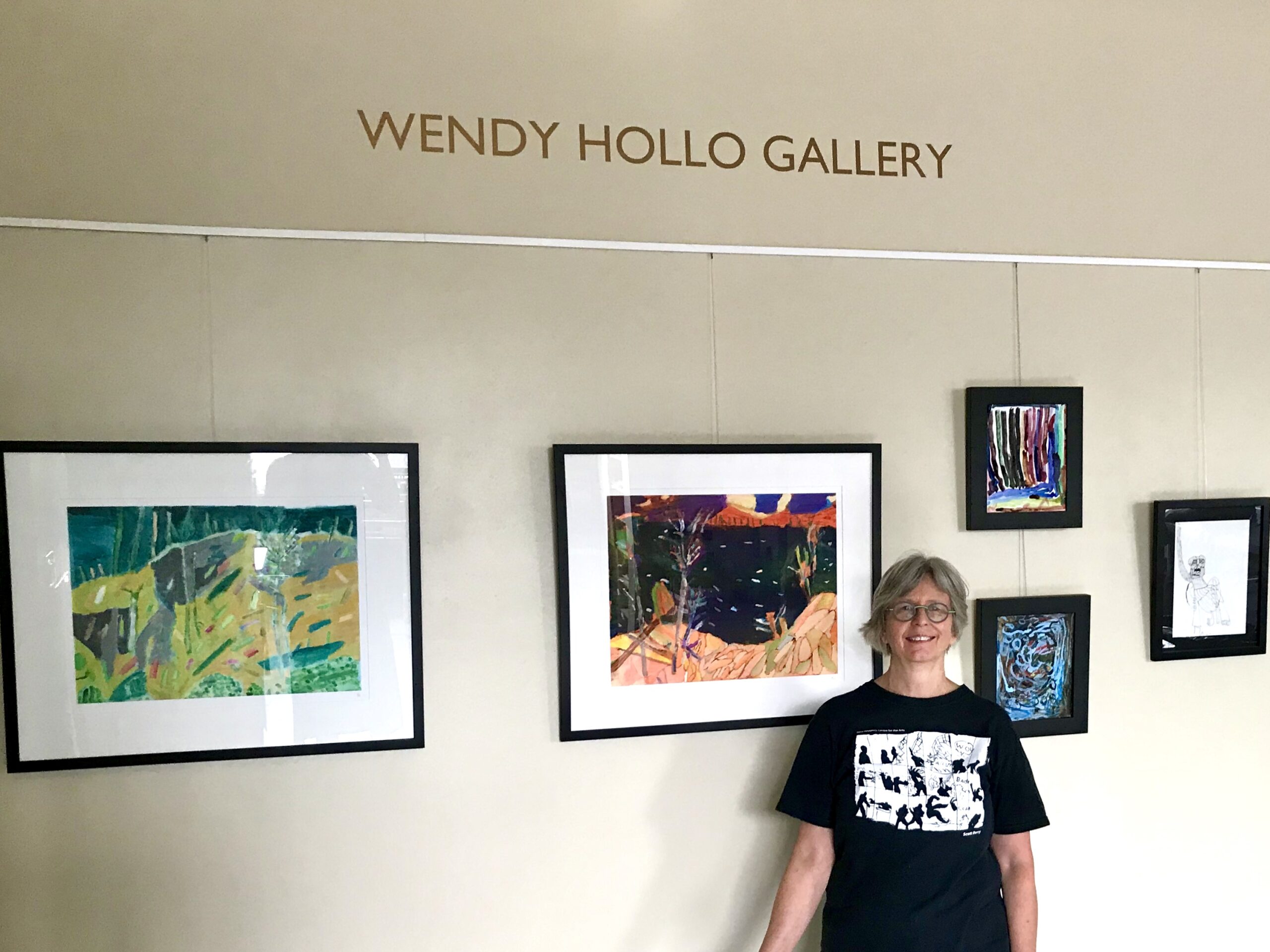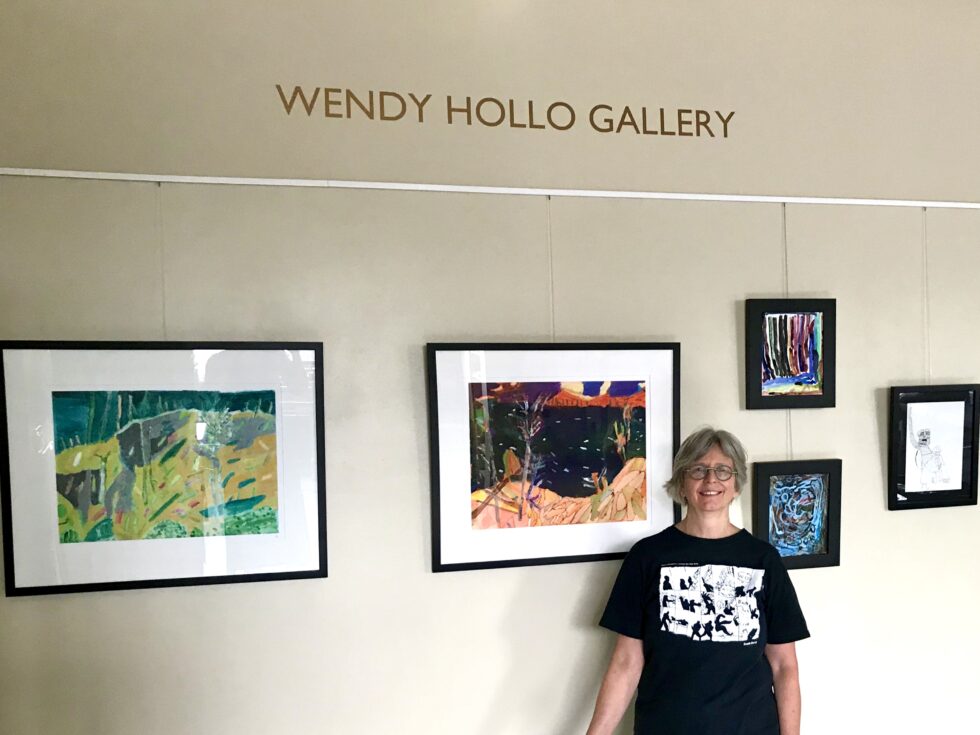 Wendy Hollo in front of the newly dedicated "Wendy Hollo Gallery" (2020)
Check out Wendy's final edition of the annual report for her recap of the last year, and take a trip down memory lane with this video by Arthouse Productions on the Nina's early years and our move to 118 Ave: