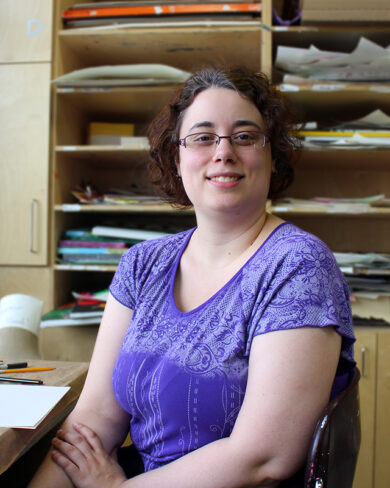 Kim Casarin joined the Nina Collective in 2019 but has been practicing art for her entire life. She did not speak until the age of seven, and used drawing as a form of communication with those around her.
Today Kim still uses art to express herself. With her highly refined technical skill, she "combines reality with dream", creating fantasy illustrations and graphics inspired by mythology and memory.
Kim received the ATB Emerging Artist Award in 2019.
There is currently nothing by this artist in our online shop.
Email janice@thenina.ca to inquire about purchasing this artist's work, or stop by our gift shop M-F 10AM – 2PM at 9225 118 Ave.
Gift shop & Gallery Hours
Mon - Fri: 9AM - 3PM
Studio Hours
Mon - Wed: 9AM-11:30AM, 12:30PM-3PM
Thu - Fri: 9AM-11:30AM
Please note that as of September 20, 2021 all visitors are required to provide proof of vaccination.
Contact
(780) 474-7611  info@thenina.ca