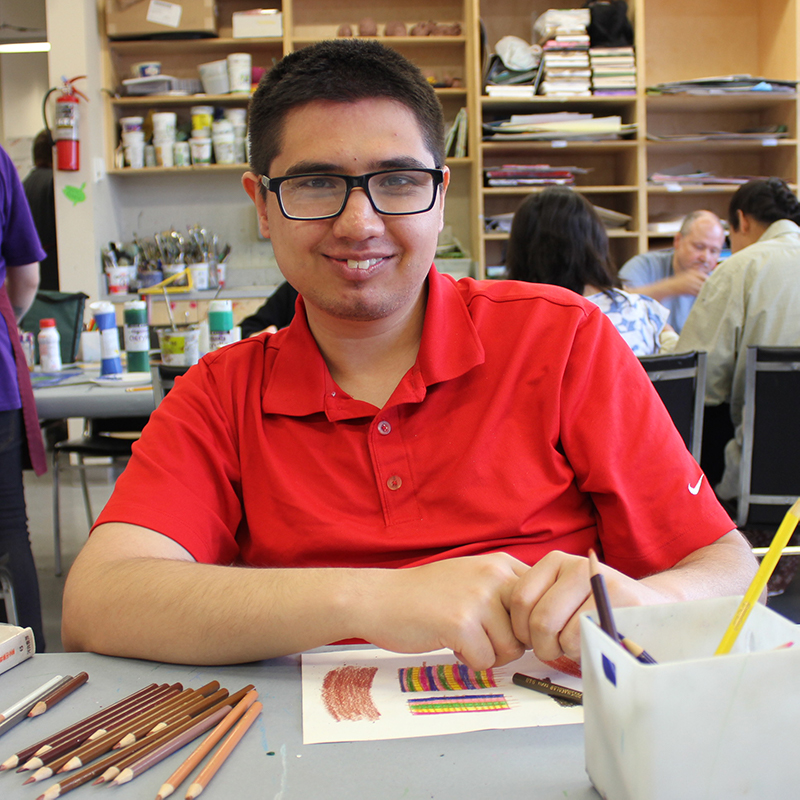 Tim Crnkovic is a printmaker who uses intricate line work to create abstract grid-like images that suggest topographical contours. He carefully layers colours with specific intention and is process-driven in his practice.
Tim has grown tremendously as an artist in the print studio, creating increasingly interesting work and refining his skills. His prints have been included in a number of group shows, including:
ENCORE, 2018, Stollery Gallery Edmonton Alberta
SPARK Disability Arts Festival, 2018, cSPACE King Edward, Calgary Alberta
Metro, 2019, Mile Zero Dance, Edmonton Alberta
There is currently nothing by this artist in our online shop.
Email janice@thenina.ca to inquire about purchasing this artist's work, or stop by our gift shop M-F 10AM – 2PM at 9225 118 Ave.
Stollery Gallery Hours
By appointment. Call (780) 474-7611
or email janice@thenina.ca to arrange your visit.
Studio Hours
Monday:
9am - 11:30am; 12:30pm - 3pm
Tuesday - Friday:
9am - 11:30am
Statutory Holidays: closed
Contact
(780) 474-7611  info@thenina.ca