Last year, the Nina Haggerty Centre for the Arts launched Edmonton's newest arts awards, the Ninas, to recognize deserving artists from the Nina Collective in the categories of Create, Connect, Changed Lives and Stantec Artist of the Year. Jamie Howarth, Ulrike Rossier, Desiree Stewart and Scott Berry proudly walked away with the honours at last year's Here's Nina event in November 2015.
On Wednesday, November 2, 2016, six awards were presented at this year's red carpet awards event, including two new awards: one to recognize an emerging artist and the other to recognize sustained support by an individual or company that has helped to raise the profile of the Nina and its artists over time. We are proud to introduce you to this year's award winners and the amazing sponsors who make these awards possible. Following each award description is a short, one minute film clip created by the talented team from Lindisfarne Productions to showcase each award winner's unique talent.
CAMERON DEVELOPMENT CORPORATION CREATE AWARD WINNER: COLLEEN HONISH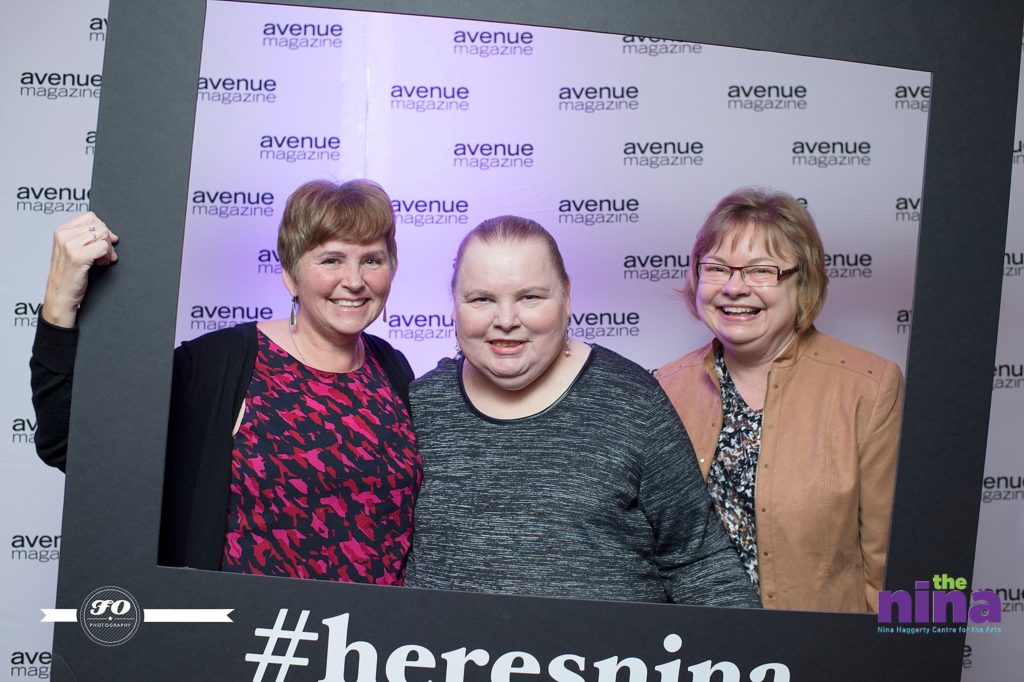 Colleen has experienced a burst of creativity in the Nina studios during that past year, exploring new media and demonstrating significant growth as an artist. She is full of ideas and excited to work on new projects. This year, Colleen had work selected for the YEGCANVAS billboard project and she has sold work to private collections. We are grateful to Cameron Development Corporation and thank President, Tina Naqvi-Rota, for presenting the award during the red carpet awards event. This award recognizes an artist who has demonstrated their commitment to becoming an artist through their enthusiastic participation at the Nina. This artist arrives eager to make things and may be making art on their own time. The artist is developing a vision for their own work, or has broken through a creative barrier and innovated their own practice.
THE TELUS CONNECT AWARD: JAMES HORUCKI
James is a very focused artist who works in painting and, more recently, tapestry. He has been working on a tapestry piece that he is especially proud of, liking the way the colours have come together. He feels honoured when people respond to his art. TELUS is a returning award sponsor and also supports the weekly TELUS Family Art Nights offered September to June in the Nina studios. The TELUS Connect Award, presented this year by Theresa Stevens, recognizes an artist whose art making has helped others to learn more about who they are as a person and benefits from being part of the artists' Collective. The recipient of this award is an ambassador for the Nina and has helped to increase connections within the community.
SHANNON ZWICKER CHANGED LIFE AWARD: MARIOLA MIELCARZ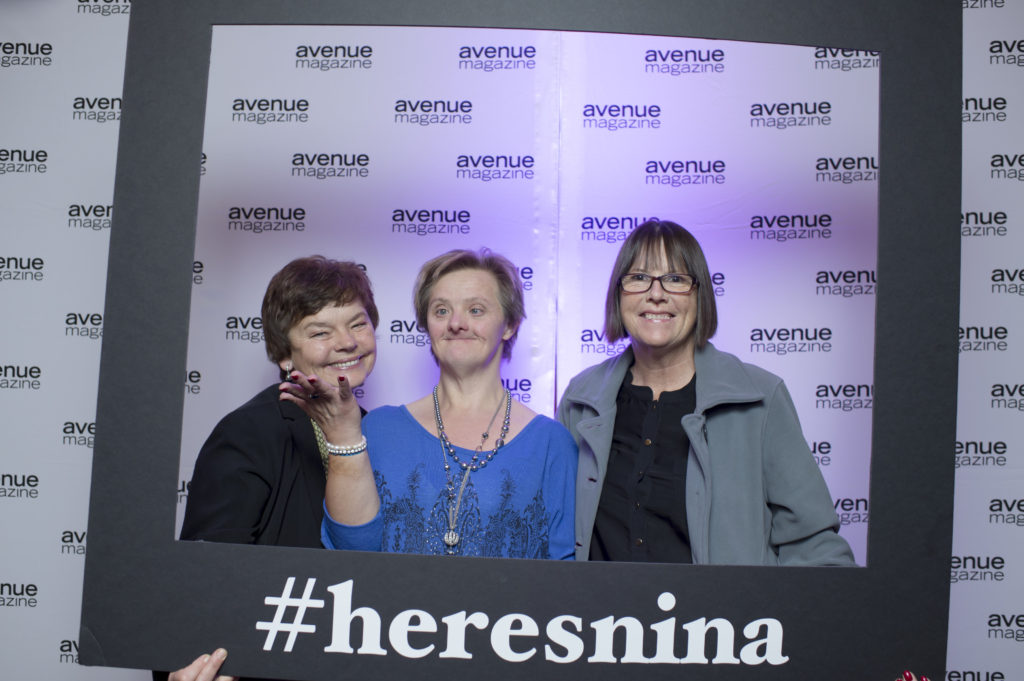 The Changed Life Award this year recognizes both the artist and the incredible legacy of it's namesake, Shannon Zwicker. Shannon, who passed away this year, changed many lives in our community and we are proud to honour the significant contribution she made to the Nina, providing leadership and support during our successful 'Keep the Love Alive' major fundraising campaign. Her gift to the Nina continues to make it possible for artists to change their lives through art. Mariola spent most of her life in Poland and speaks little English, but is now able to communicate eloquently through her art. At first working primarily with paint, she is now working in clay. The Changed Life award, presented by Shannon's husband, Josh Ramsbottom and their daughter, recognizes an artist who helps to show how profound being part of the artists' Collective can be. Their experiences in the studios enable them to change their view on life and add the word artist to the story they tell about themselves. Others in their life gain a new appreciation for their unique abilities and commitment.
ATB EMERGING ARTIST AWARD: BRITTANY LEITHEISER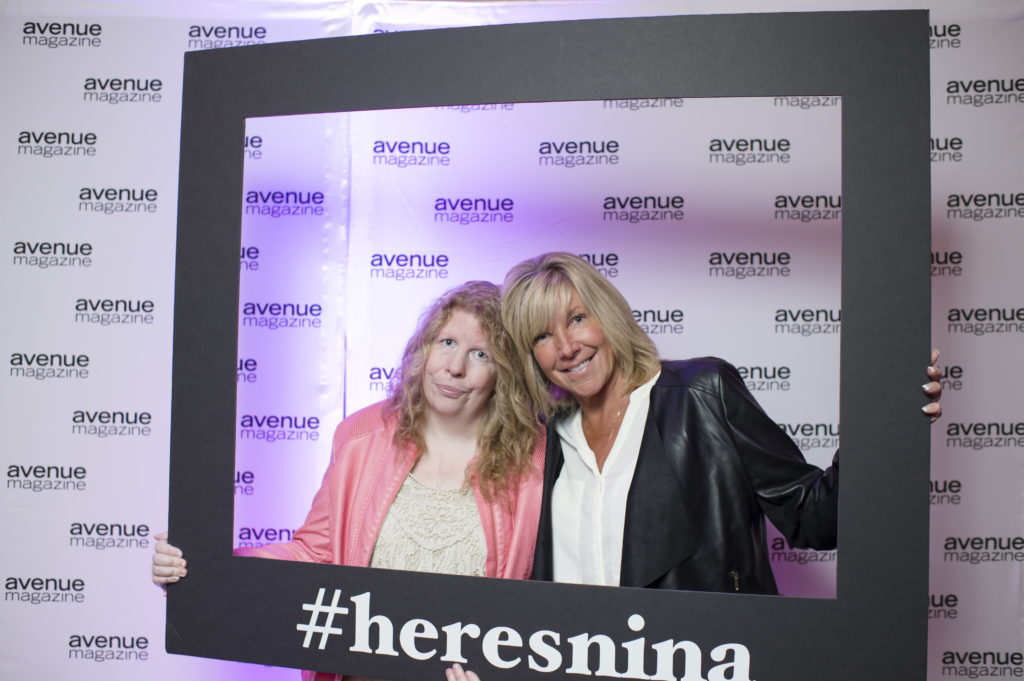 Brittany paints and works on animation projects, with a fondness for making monsters. She has learned to work quite independently in animation and this year was introduced to songwriting through the ATB Music Project. Her inspiration – trying to be a kid again. The ATB Emerging Artist award is new this year, intended to recognize an artist for their mastery of the basic techniques of their art form through developing skills and are in the early years of expanding their career. The emerging artist has fully explored a new medium and is ready for the next steps in their artistic development. The Nina thanks ATB and presenter, Sandra Huculak, for their generous sponsorship of the current music project that will be celebrated early in the new year. The event will launch six original songs written by Nina artists and produced by Raphael Freynet, along with four music videos produced by Yvonne DuBourdieu.
STANTEC ARTIST OF THE YEAR: LEONA CLAWSON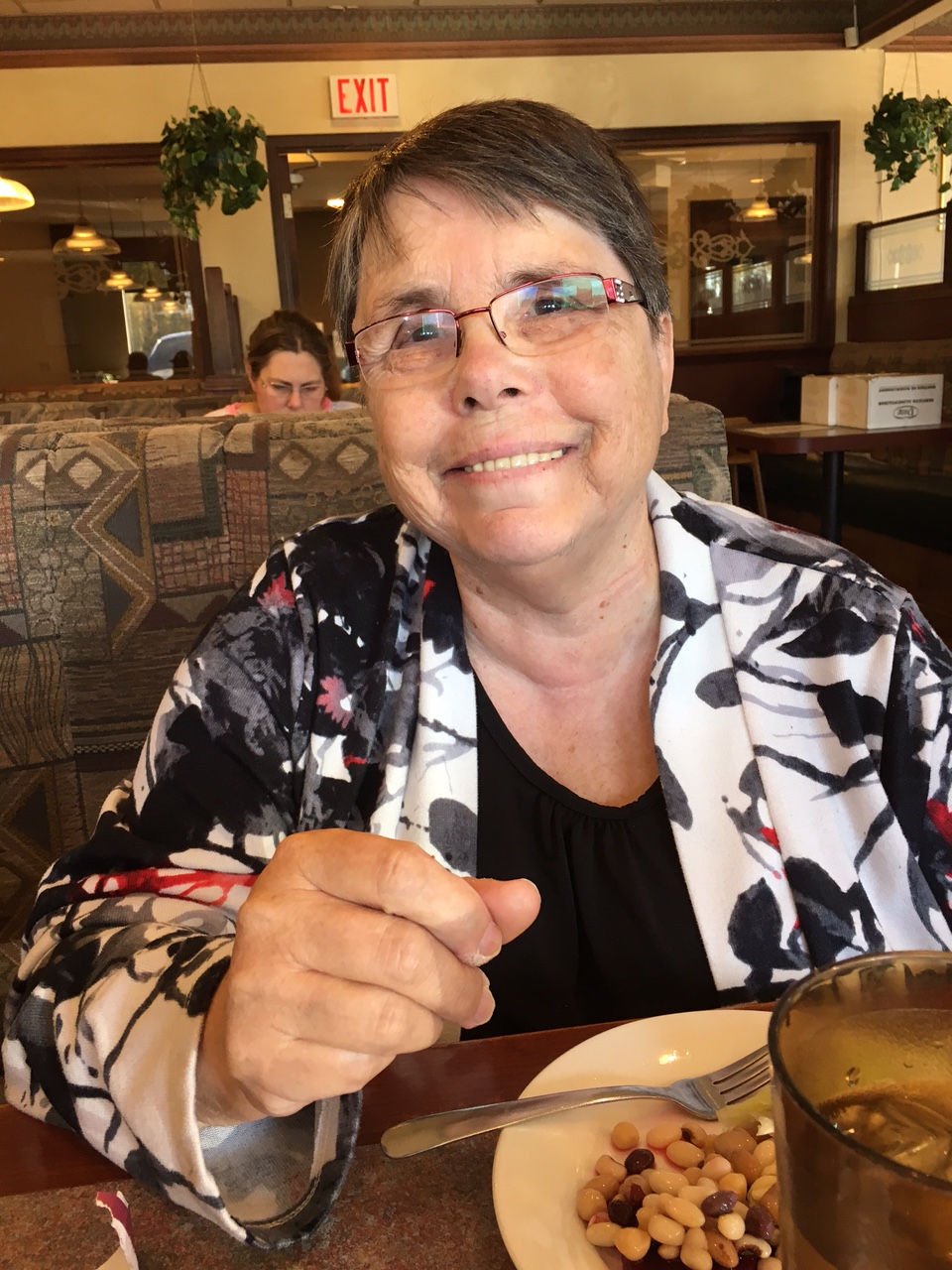 Leona Clawson has been a constant presence in the Nina studios since it first opened its door in 2003. A passionate and enthusiastic artist, Leona works in multiple media, easily moving from painting to ceramics or creating unique artwork in the fabric studio. She has even been a puppeteer! Leona's art has been widely exhibited and she has travelled to Rideau Hall in Ottawa and to Scotland to represent the Nina. The Stantec Artist of the Year Award was presented by Jodi Eyolfson, representing both Stantec and the Nina Board of Directors. The award recognizes an artist who has demonstrated a consistent commitment to their growth as an artist over a period of at least two years. This artist has developed a vision for their own art making which can be seen through the development of consistent identifiable style and a persistent interest in media or subject matter, resulting in artworks that are consistently chosen for exhibition or sale. As the Stantec Artist of the Year, the artist is provided exhibition opportunities beyond the Stollery Gallery. This year's Wooooodland installation travelled from the Stollery Gallery to Stantec's Edmonton offices, downtown storefront exhibition space in City Centre Mall, Grande Prairie and currently, Rutherford Library at the University of Alberta.
THE ODVOD MEDIA SUSTAINED SUPPORT AWARD: YVONNE DUBOURDIEU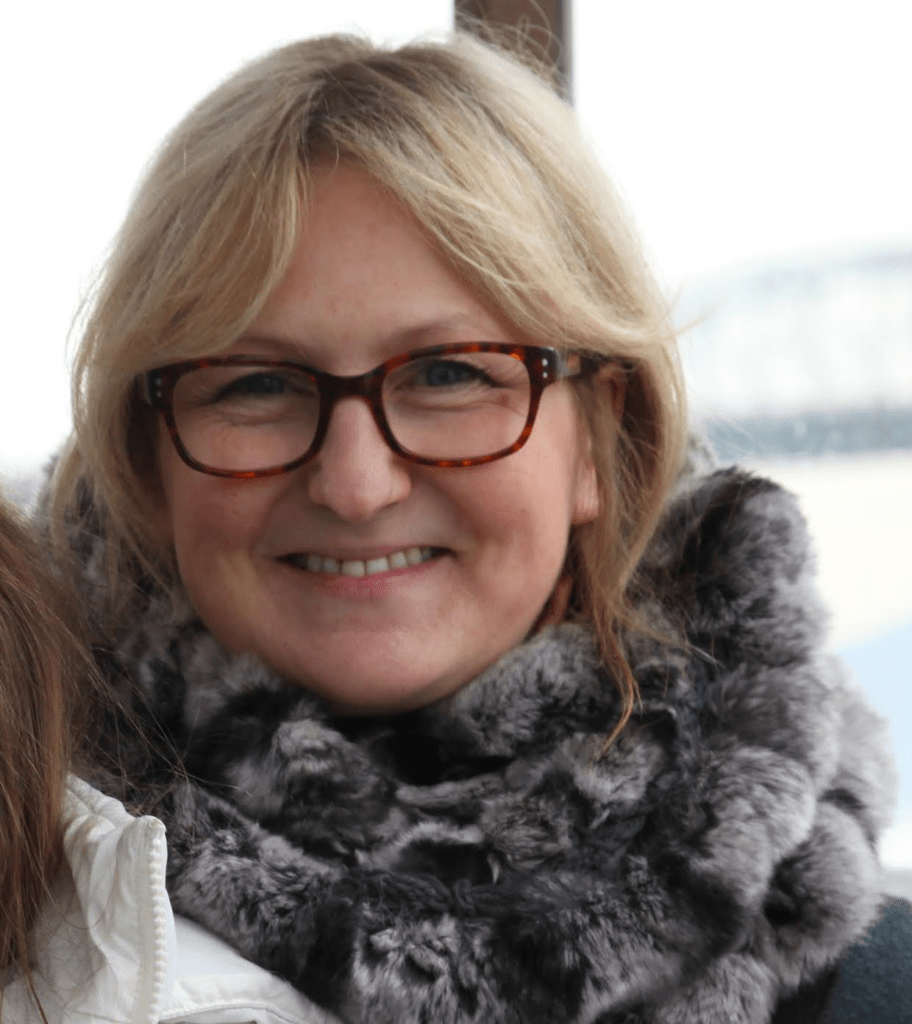 Finally, but certainly not least, is another new award, this one recognizing the significant contribution of Odvod Media and one individual, company or organization that has provided sustained support for the Nina Haggerty Centre for the Arts throughout the years. Support can be through volunteering, in-kind or financial support that has impacted the centre and it's artists. Odvod Media has provided invaluable design and media support for many years, including creating the visual image that has rebranded the Centre as the Nina. The award, presented by Trudy Callaghan, went to a most deserving recipient, Yvonne DuBourdieu. Yvonne was a founding board member and, in addition to making numerous short films and documentaries showcasing the Nina and its artists, she played a key role in the planning, design and construction process for Nina's permanent home on 118 Avenue. Some of the wonderful filmwork created by Yvonne can be viewed on our YouTube channel, including the 2004 full length documentary, Through the Eyes of Artists.
Huge thank you to Lindisfarne Productions (showtellmove.com) and FO Photograph (fophotography.com) for the wonderful videos and photos that showcased the award winners and to all of the generous sponsors who made the 2016 Nina awards possible.