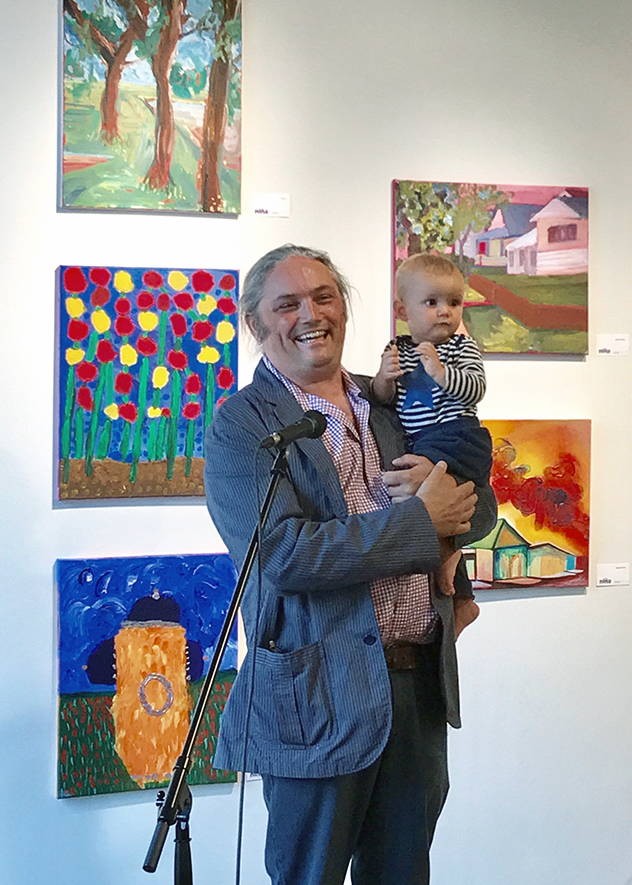 Paul Freeman & son Oscar at the opening reception for Canada Interlude in 2017
Co-founder of the Nina Haggerty Centre for the Arts, Paul Freeman, will be stepping down from his position as Artistic Director effective September 19th, 2019.
Paul has been with the Nina since the very beginning, when our "collective" consisted of only one artist in a rented studio space on 111 Avenue. Sixteen year's later, the Nina Collective has over 200 artists who practice in our own purpose-built studios on 118 Avenue. Throughout his time with the Nina, Paul has challenged and inspired our members to redefine themselves as artists and to share their often unheard voices through the creation and exhibition of art. 
We are filled with gratitude for Paul's immense contributions to the Nina as a mentor and a visionary and wish him great success in the future as he focuses on his personal artistic career and family. We will not be immediately looking to fill his position as we take this opportunity to reevaluate our staff structure. Our team of professional, practicing artists will continue to uphold the precedent of artistic integrity that Paul has set in our studios. 
Keep an eye out for Paul's upcoming public artwork at the Avonmore LRT Station, and his resin cast antler collection Wild and Precious Art.
After a great deal of thought and reflection I have resigned as the Artistic Director at the Nina Haggerty Centre for the Arts.  I am very proud to have been a part of creating what has become an important fixture in the cultural landscape of our city. It is with real gratitude that I am able to move into a future that allows me to focus on making art and raising a healthy family in a happy home.

 

I have learned a lot during my time here. I have seen what people can do when you believe in their potential every day. I have learned how having a strong philosophy and mission creates a team that can pull together when times are tough, and thrive when things are great. I have seen a city discover the creative potential of the artists who make up our collective and embrace their art and ambition.

 

The team of artists who work at the Nina Haggerty Centre for the Arts and the 200 artists we support, along with their friends and families, have become an integral part of my life over the past 16 years. While I will no longer be here day to day, you can expect to see me at Nina openings and events. I will continue working informally outside the organization as an ambassador and booster. I will always seek ways to include the voices developing at the Nina Haggerty Centre for the Arts in the larger conversation about what it means to be a person supported by the arts.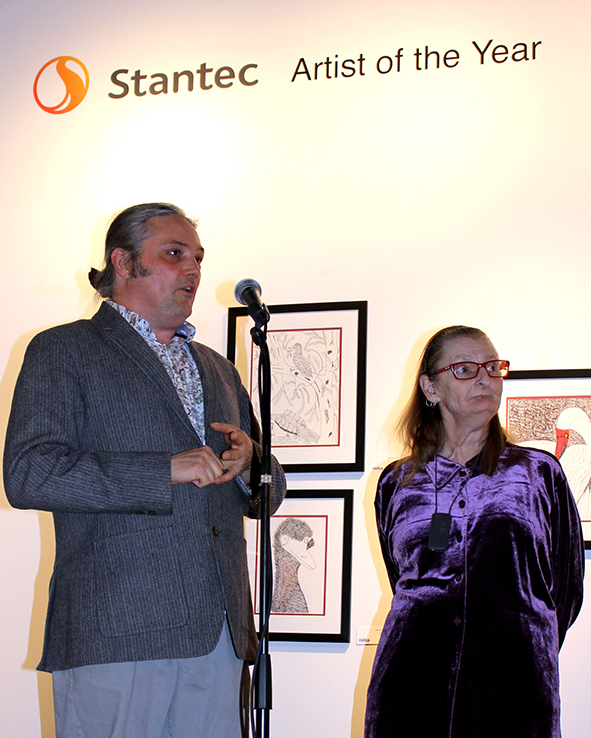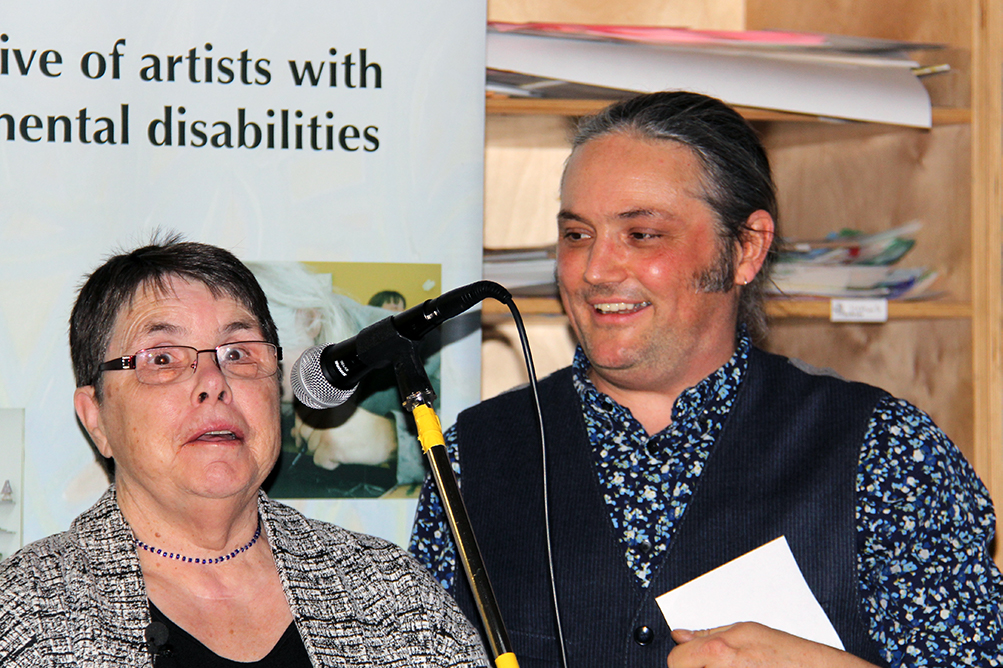 Paul Freeman with Stantec Artist of the Year for 2017, Linda Vincent (top) and 2016, Leona Clawson (bottom)
Please join us in wishing Paul farewell on November 7th at ATB Financial Presents Here's Nina.
We will be sending him off in style at our annual awards gala and fundraiser and invite all friends of the Nina to take this opportunity to celebrate Paul's impact on Edmonton's arts and disabilities communities.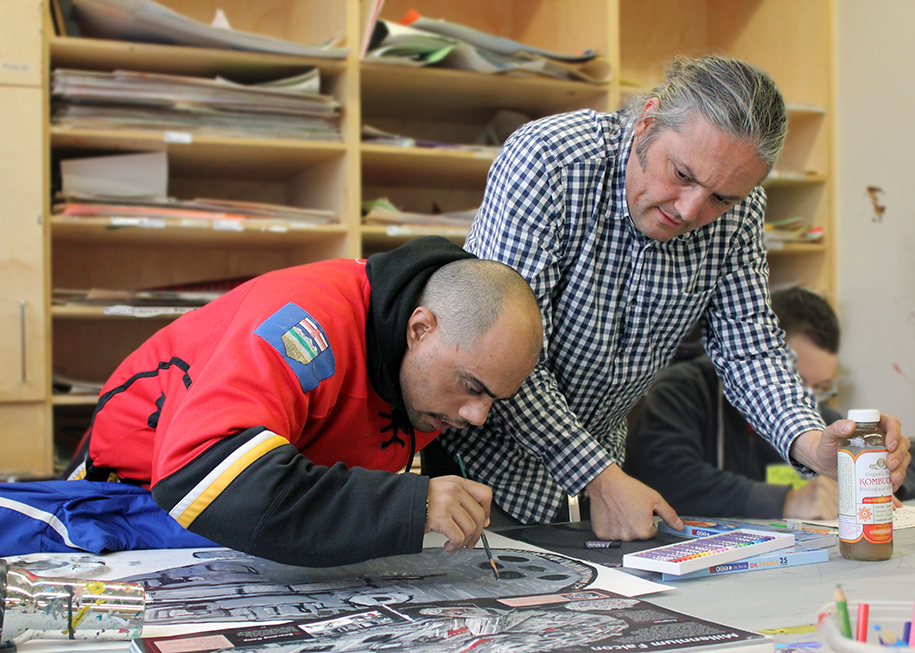 Jonathan Whitacker working with Paul Freeman in the paint studio (2018)