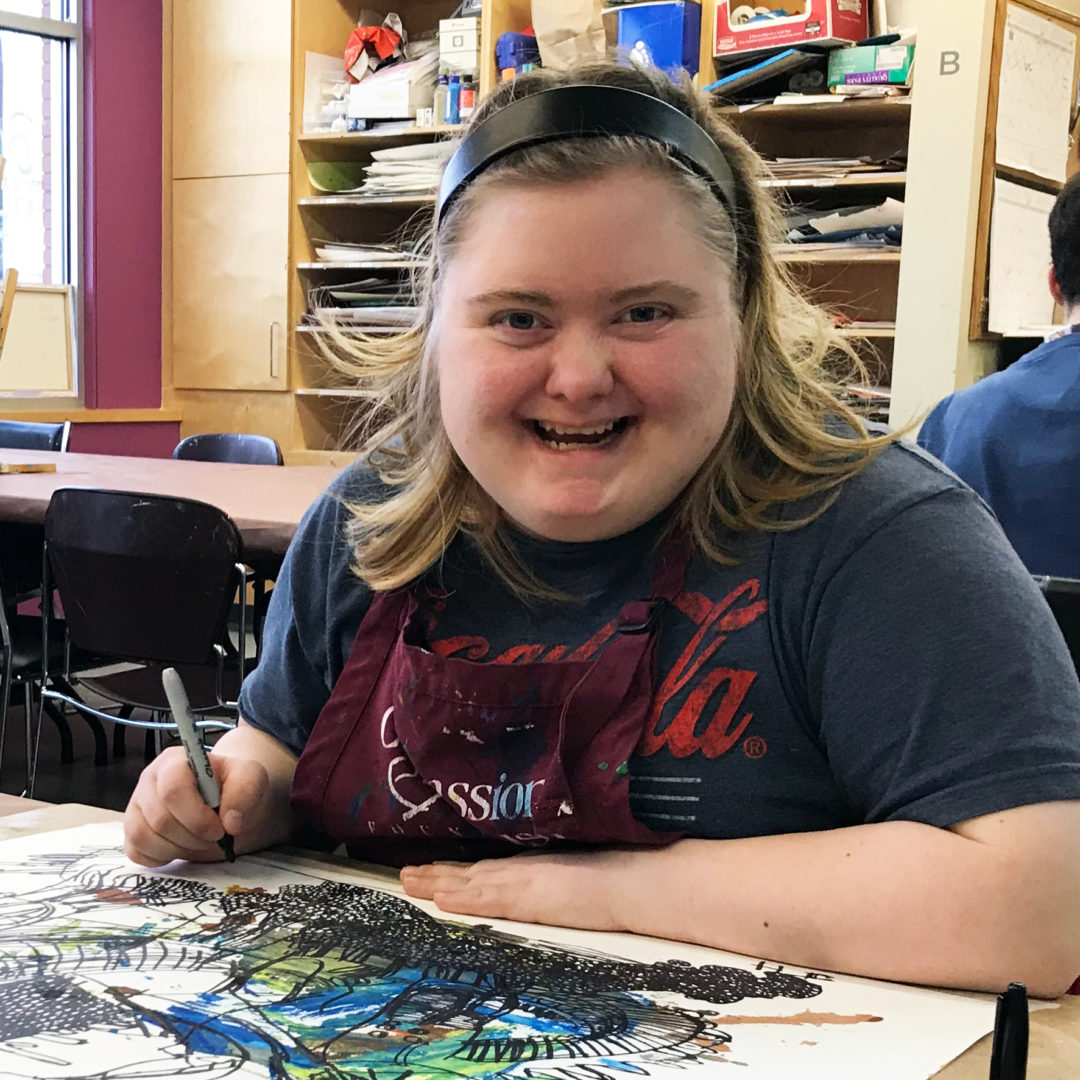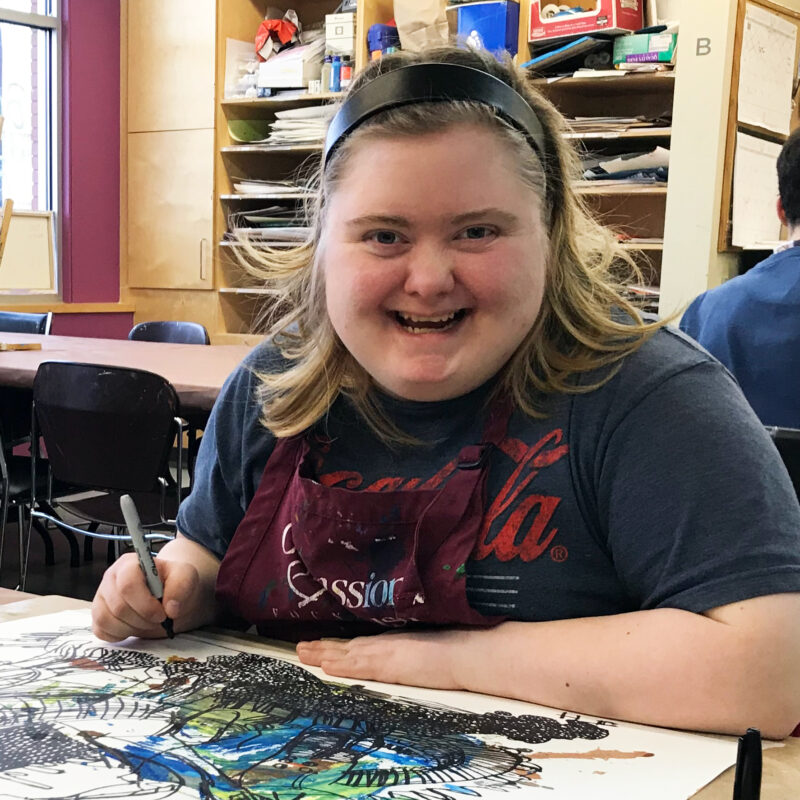 Jaymee Howarth is an Edmonton-born multimedia artist. Her sinewy, analytical line drawings depicts fantastical creatures and animals. Often, Jaymee draws with continuous line without taking her pen from the page. People and animals come to life through her black pen, their eyes full of vitality. Jaymee's drawings are featured on the Nina's apparel.
 In the ceramics studio, Jaymee creates large animal sculptures full of personality.
Gift shop & Gallery Hours
Monday - Friday: 9AM - 3PM
Sat: 1 - 3 PM during exhibitions
Studio Hours
Mon - Wed: 9AM-11:30AM, 12:30PM-3PM
Thu - Fri: 9AM-11:30AM
Please note that as of September 20, 2021 all visitors are required to provide proof of vaccination.
Contact
(780) 474-7611  info@thenina.ca