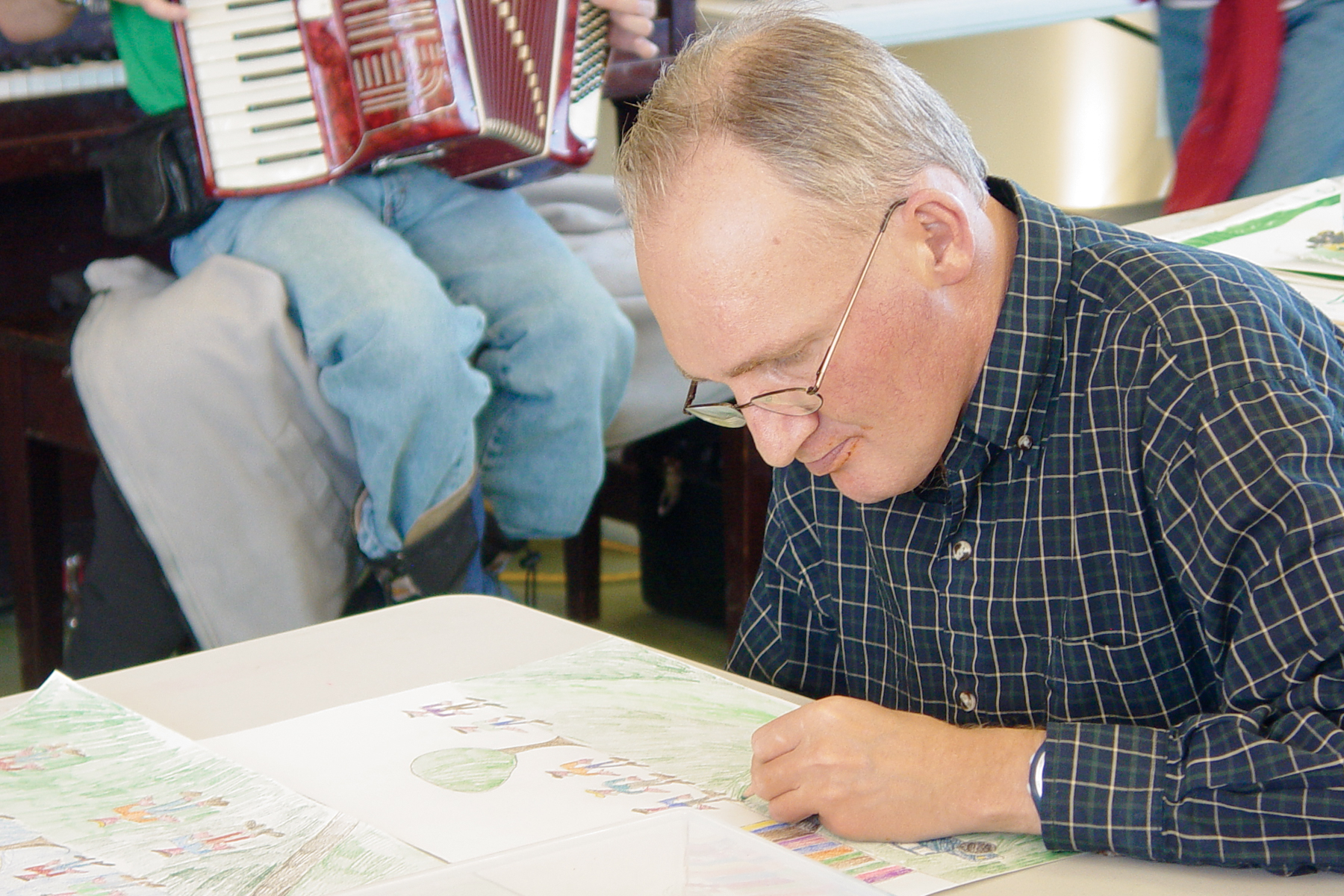 David was born in 1951 and grew up on a farm with his family. For the past several years, he has been attending the Nina Haggerty every week. Focusing mainly on drawing, David enjoys depicting landscapes, people and animals in a variety of mediums. At the Nina, he gravitates towards pencil crayons and felt markers, but has also done work in pen and oil pastel. David's passion for art continues outside the Nina; he enjoys making art both at his home in Sherwood Park and at the Robin Hood Association.
Gift shop & Gallery Hours
Monday - Friday: 9AM - 3PM
Sat: 1 - 3 PM during exhibitions
Studio Hours
Mon - Wed: 9AM-11:30AM, 12:30PM-3PM
Thu - Fri: 9AM-11:30AM
Please note that as of September 20, 2021 all visitors are required to provide proof of vaccination.
Contact
(780) 474-7611  info@thenina.ca