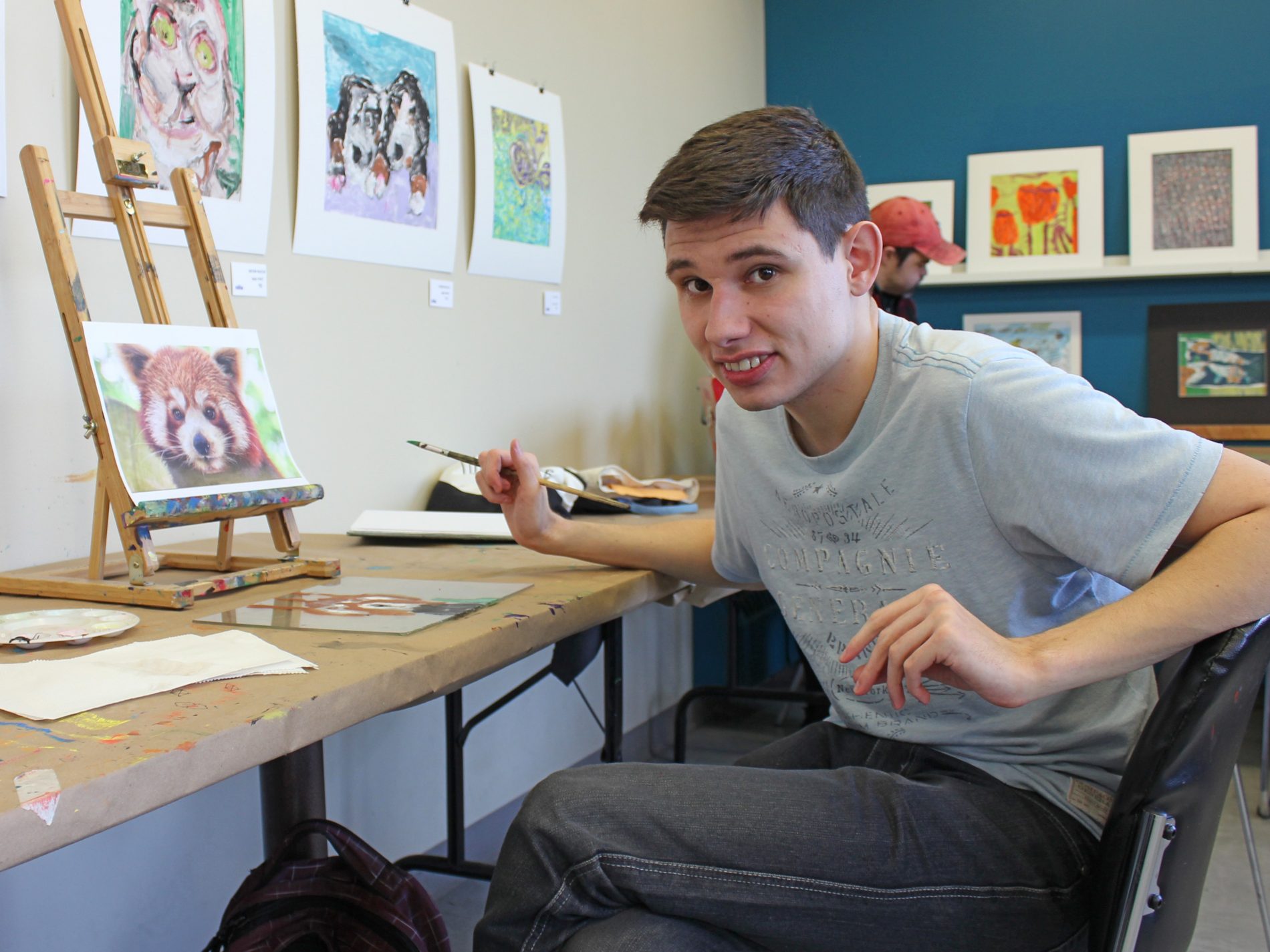 Andre Plamandon is a French speaking artist at the Nina Haggerty Center for the Arts. He works in printmaking, painting, and the fabric studio. 
Andre often paints portraits of people or animals and landscapes. Much of his work is inspired by nature and his surroundings. He is a very vocal artist working with vibrant colors and gestural marks. His work is very energetic much like himself. His monotypes grace the studio walls at the Nina and were exhibited in Glasgow, Scotland in 2018.
Gift shop & Gallery Hours
Monday - Friday: 9AM - 3PM
Sat: 1 - 3 PM during exhibitions
Studio Hours
Mon - Wed: 9AM-11:30AM, 12:30PM-3PM
Thu - Fri: 9AM-11:30AM
Please note that as of September 20, 2021 all visitors are required to provide proof of vaccination.
Contact
(780) 474-7611  info@thenina.ca