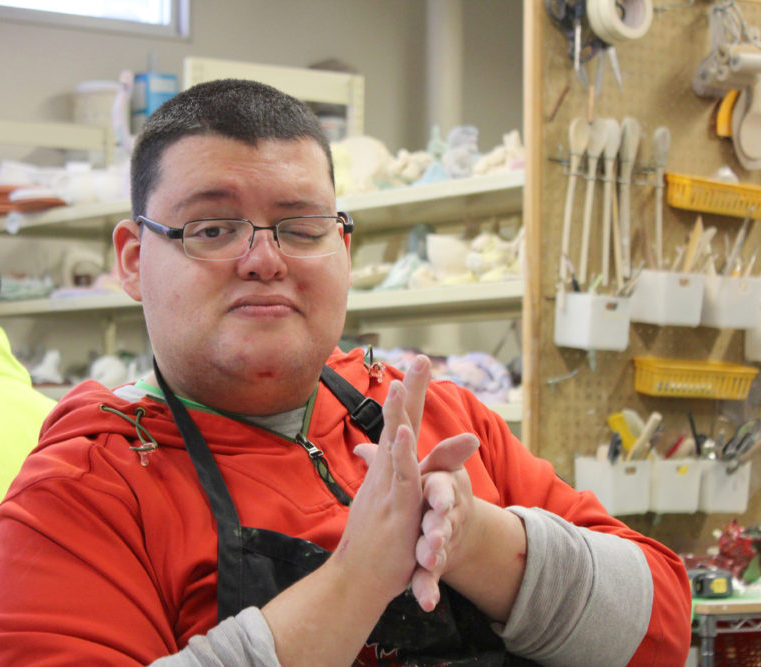 Abraham is a painter, drypoint etcher, and sculptor who loves to make use of yellow shades in his work. His favourite part of making art is turning something large and creating it in a miniature scale. Abraham's art often focuses on sports cars, insects, and a wide-variety of animals such as birds, monkeys, cows and squirrels.
Abraham has been attending The Nina since 2014, and has compiled a body of work that has had the prestigious honour of been sold internationally.
There is currently nothing by this artist in our online shop.
Email janice@thenina.ca to inquire about purchasing this artist's work, or stop by our gift shop M-F 10AM – 2PM at 9225 118 Ave.