Art & Relaxation for the Nina's 18th Birthday
Thank you to the over 80 guests who joined us in February to celebrate the Nina's 18th birthday with a virtual evening of art and relaxation! Artist Facilitator Diana Cline led the session alongside our 2021 Artist of the Year, Uli Rossier.
Some examples of work made during the session are below.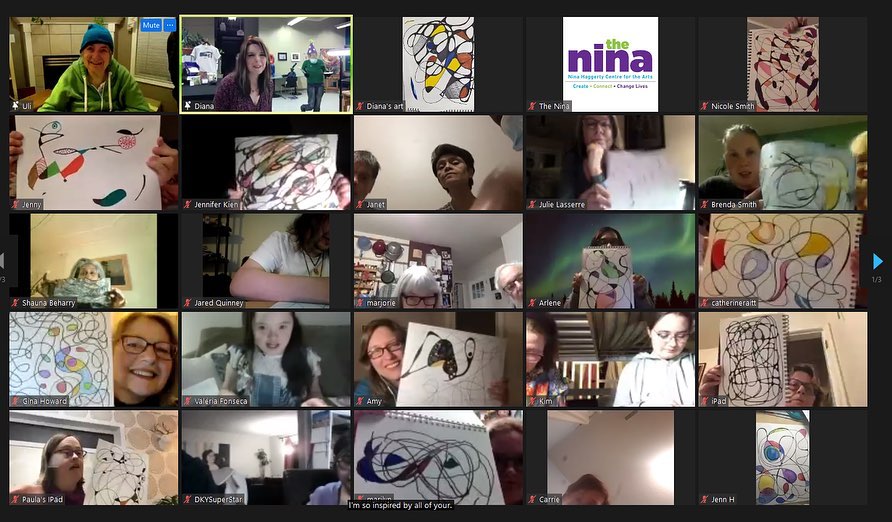 Gift shop & Gallery Hours
Mon, Tue, Wed, Fri: 9AM - 3PM
Thu: 9AM - 7PM
Sat: 1 - 3 PM
Studio Hours
Mon - Wed: 9AM-11:30AM, 12:30PM-3PM
Thu - Fri: 9AM-11:30AM
Please note that as of September 20, 2021 all visitors are required to provide proof of vaccination.
Contact
(780) 474-7611  info@thenina.ca