Three kids are working at the end of a table creating faces out of clay.  I ask them to give me words to describe the Wednesday TELUS family art nights at the Nina.  They take turns chiming in and we come up with the list:  cool, fun, dirty and smooth.  Looking at their hands I can quickly see why 'dirty' came to mind.  The young woman working beside them adds her perspective:  "It's a calmer environment."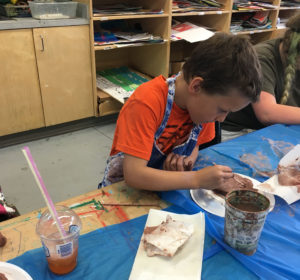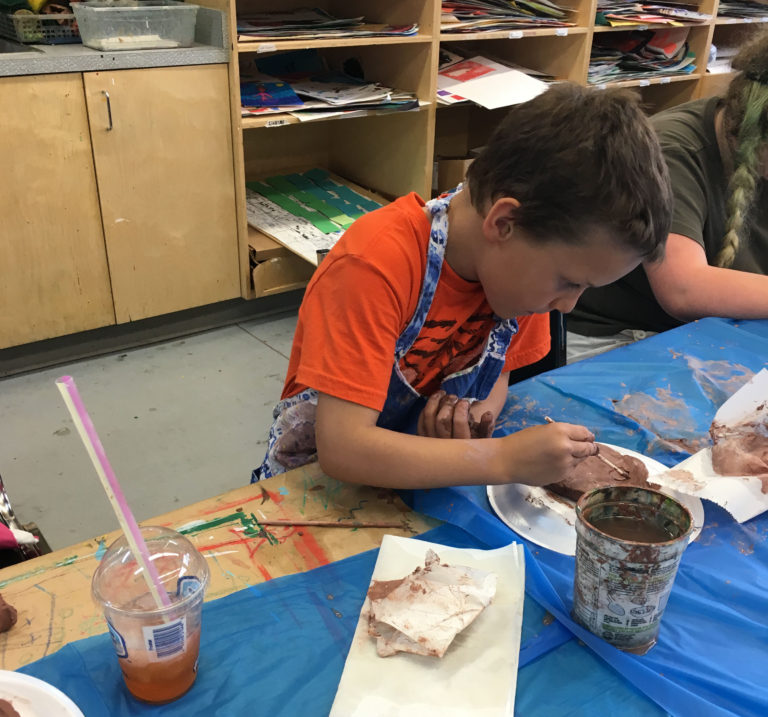 Gabrielle's story is little more poignant.  She tells me that she lives at the Glenrose Hospital and loves Wednesday's because she gets to come to the Nina and make art with her mom and brother.  This a promise that her mom, Michelle, has faithfully kept.  "Gabriella loves art.  We have been coming every week since February 2."
Across the room, another young family is busy with their art projects. Last week, Addy, who just turned 11, had her birthday party at the Nina making art with her friends.  Her mom Kim also attends the adult classes at the Nina on Tuesday evenings.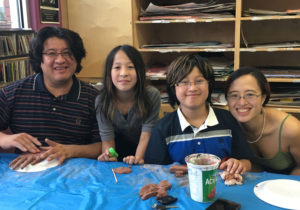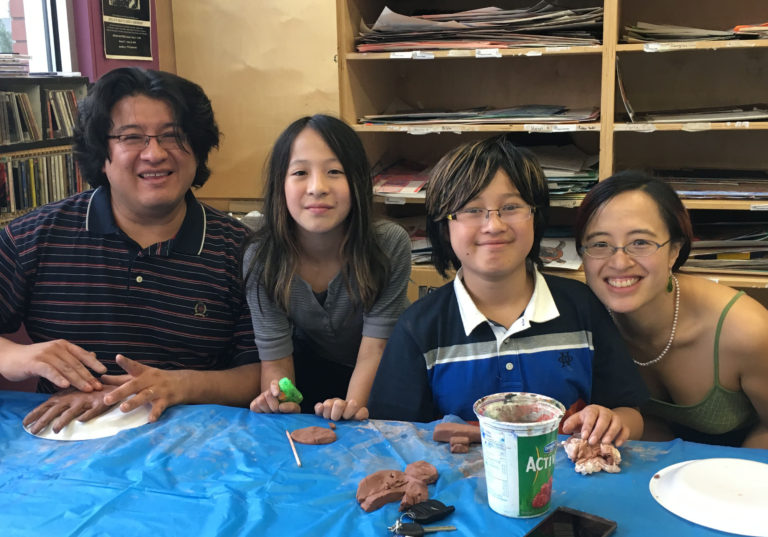 The Nina has offered free family art classes for more than a decade and for the past nine years they have been led by local artist, illustrator and graphic designer, Lorraine Shulba.  Two years ago, it looked like these classes might have to be scaled back or even cancelled but thanks to TELUS, family art night is going stronger than ever.  With TELUS support, participants enjoy a broader range of materials, healthy snacks and celebrate each spring with an exhibition and reception in the Stollery Gallery.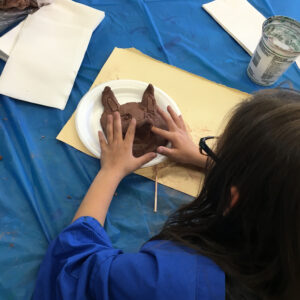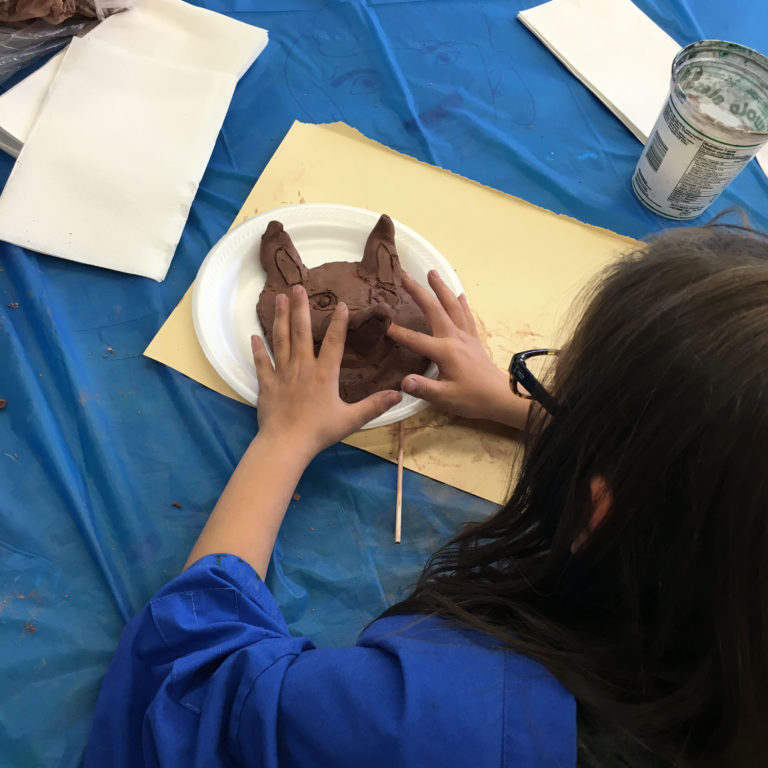 Lorraine Shulba loves teaching these classes.  She has seen children grow up and friendships formed.  "It's a chance for families to do something fun together."  She points out that many of the regular attenders live in the neighbourhood and she believes that projects like this strengthen the local community.  "It's an incredibly diverse group and a wonderful way for people to connect with each other."
Lorraine is an accomplished artist who has won awards for her graphic design work and has a passion for fostering local artistic talent.  She took a big leap of faith at one point in her career, leaving a full time position as a corporate designer to go out on her own.  She admits that it was a bit scary at first but she was ready for a change and she has been way too busy to have any regrets!  She is a popular illustrator and fine artist and, about a year ago, she opened her own Red Sparrow Gallery in Highlands, a charming little spot she calls her "nesting ground."  To see some of Lorraine's work, visit bluebugstudios.com/ or to watch for events at her gallery go to http://www.redsparrowgallery.com/.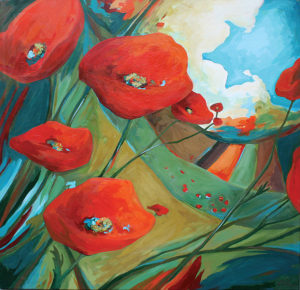 Family and community art nights wrap up for the summer this month, but if her are interested in joining us this fall, please check our homepage or click on events.  Classes run from mid-September to June thanks to generous support from TELUS (family art nights) and the Jubilee Auditoria Society (adult community art classes).