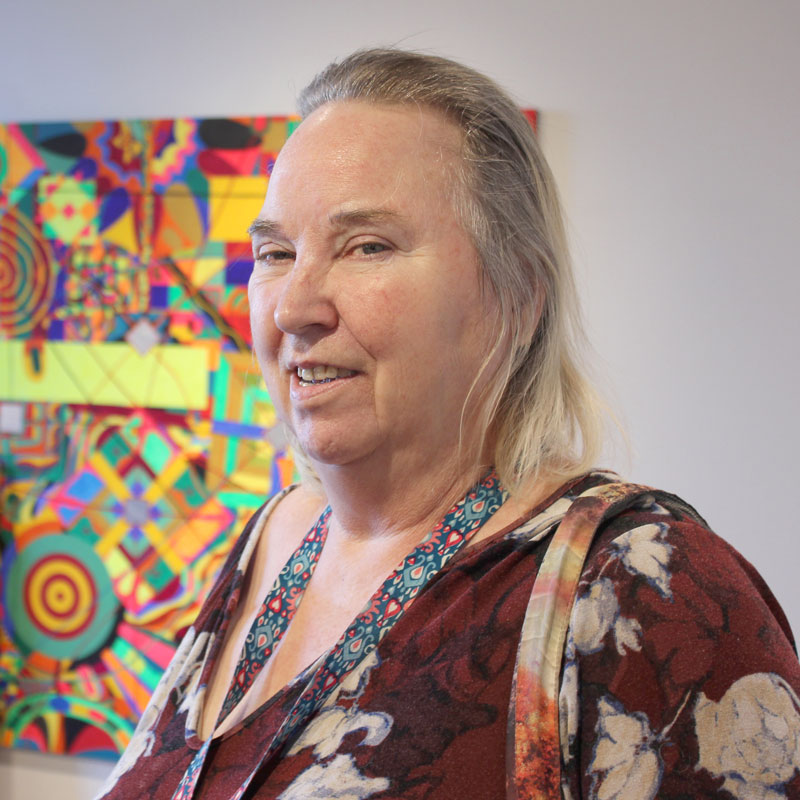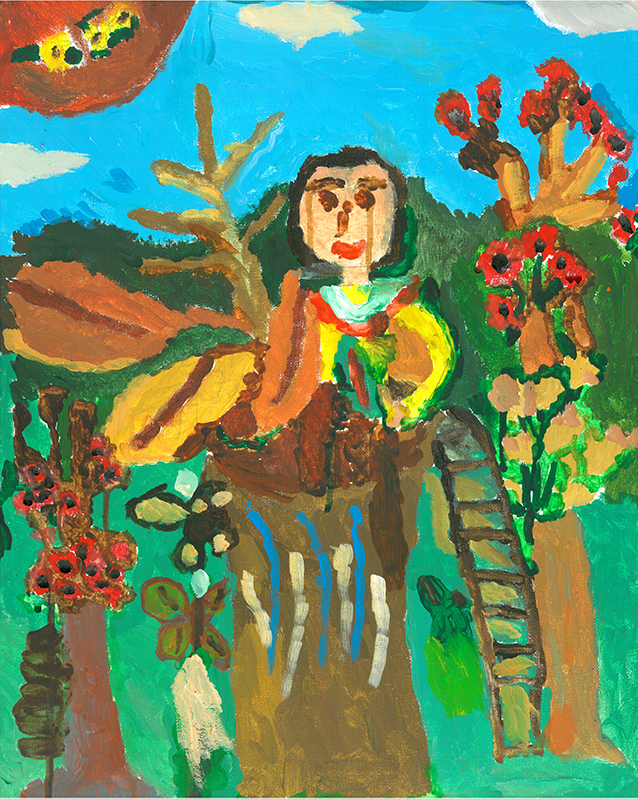 Raised in Sherwood Park, Alberta, Tracey began making art as a young girl, influenced by her artistic brother Cam. Following a near-fatal car accident when she was 18, Tracey slowly found her way back to art. "My life was bright and happy before the accident and I try to renew that with painting. It's also a way to express frustration about my losses and my aphasia," she says.
Tracey works in the ceramics studio as well as in painting and drawing and has developed a distinctive expressive style and palette. Her subjects come from her imagination: "Whatever's in my mind, I connect with that. I might get an image of a horn, but I don't know what it's attached to. I just paint. When I draw people playing music, I'm thinking of my brother Cam. I have trouble seeing what's good with my art, but people tell me they like it, and I love that," she says. "When people look at my art, I hope they feel joy. I'm very happy for the art I'm doing."
Gift shop & Gallery Hours
Mon - Fri: 9AM - 3PM
Sat: 1 - 3 PM
Studio Hours
Mon - Wed: 9AM-11:30AM, 12:30PM-3PM
Thu - Fri: 9AM-11:30AM
Please note that as of September 20, 2021 all visitors are required to provide proof of vaccination.
Contact
(780) 474-7611  info@thenina.ca