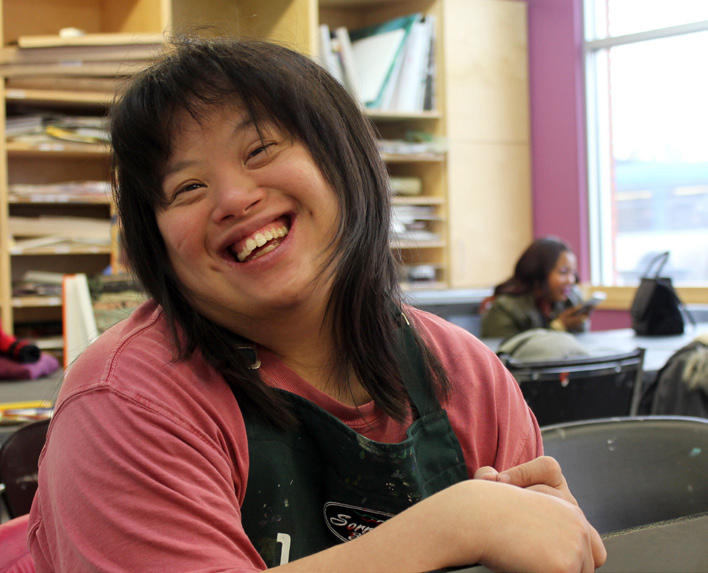 Many of Jennifer's paintings and artwork are based on memories of travels with her family. She has travelled to New York, Disneyland and San Diego. Jennifer often works in bright colors and is a dedicated artist at the Nina coming twice a week. Each artwork tells a story and is a visual journey.
No Results Found
The page you requested could not be found. Try refining your search, or use the navigation above to locate the post.
Gift shop & Gallery Hours
Mon, Tue, Wed, Fri: 9AM - 3PM
Thu: 9AM - 7PM
Sat: 1 - 3 PM
Studio Hours
Mon - Wed: 9AM-11:30AM, 12:30PM-3PM
Thu - Fri: 9AM-11:30AM
Please note that as of September 20, 2021 all visitors are required to provide proof of vaccination.
Contact
(780) 474-7611  info@thenina.ca