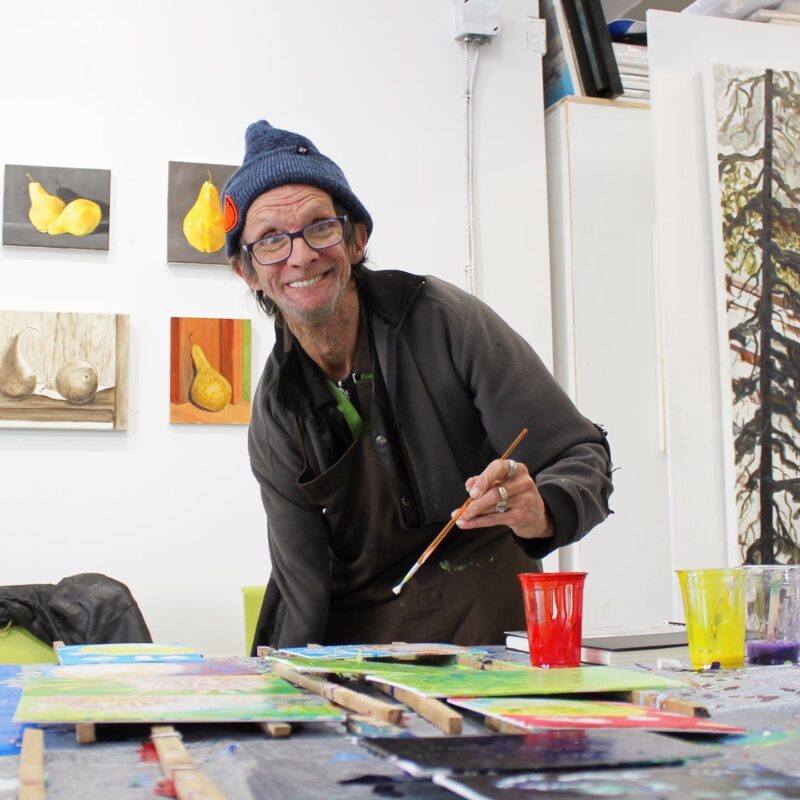 Carl Philip lived in Liverpool until he was 6 years old and has spent time in Vancouver and Mexico before settling down in Edmonton. His work is inspired by these places, with subject matter including the ships and harbor of Liverpool, the deserts and snakes of Mexico, and the trees and flowers of British Columbia and Alberta.
Carl's work has been featured in multiple exhibitions in spaces around Edmonton. In 2017, Carl was selected to work with a group of artists on a special project focusing on Canadian art.
Gift shop & Gallery Hours
Monday - Friday: 9AM - 3PM
Sat: 1 - 3 PM during exhibitions
Studio Hours
Mon - Wed: 9AM-11:30AM, 12:30PM-3PM
Thu - Fri: 9AM-11:30AM
Please note that as of September 20, 2021 all visitors are required to provide proof of vaccination.
Contact
(780) 474-7611  info@thenina.ca