Canada Interlude
RBC Emerging Artists & Nina Collective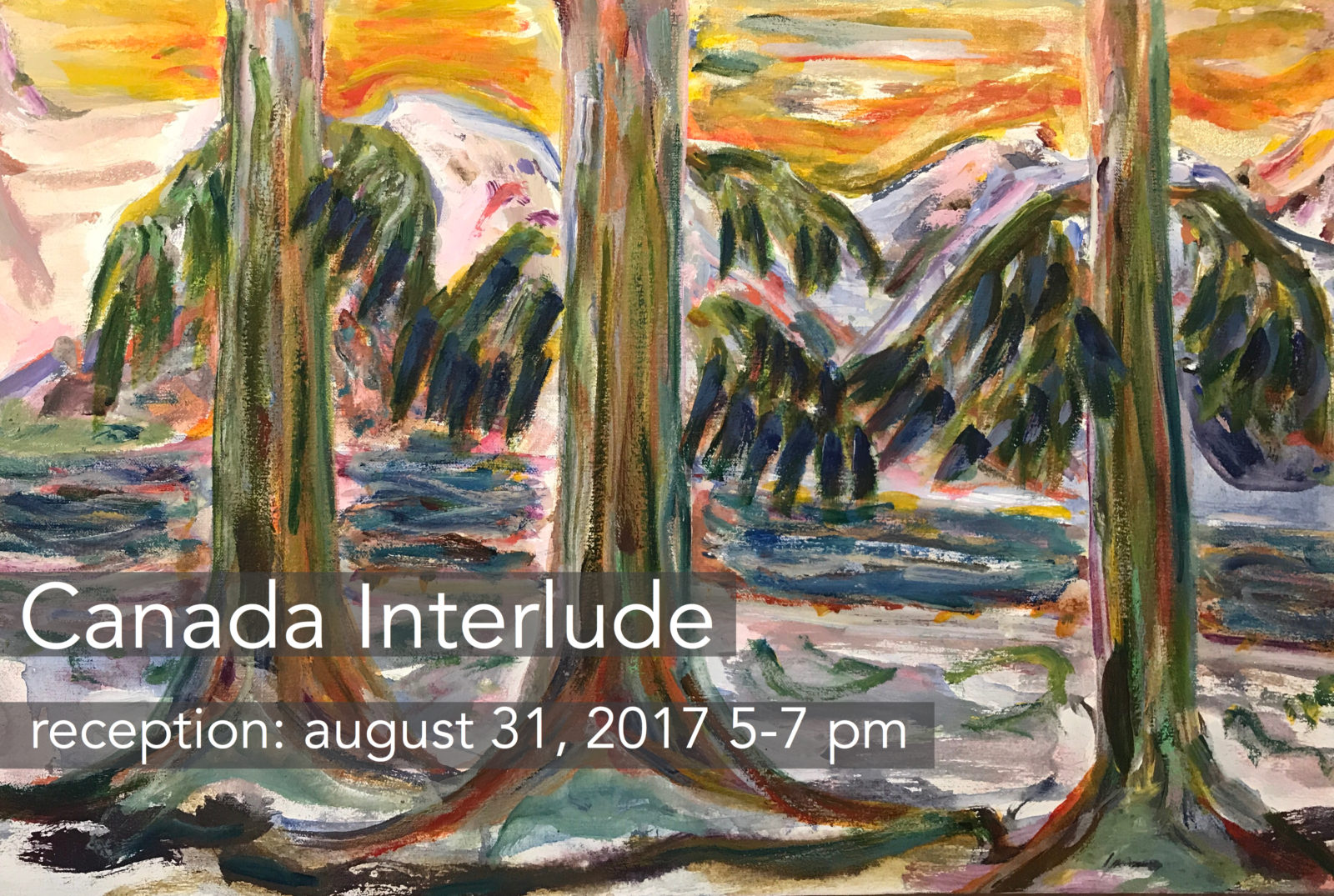 Reception: August 31, 2017 5-7 pm
Join us for the gallery reception of "Canada Interlude" featuring work from artists of the Nina Collective and the RBC Emerging Artists Project.
16 artists from the Nina Collective have been working alongside a group of volunteers from the RBC Emerging Artists Project and Artistic Director Paul Freeman, exploring the work of iconic and lesser known Canadian artists to see how they have portrayed our landscape and social history. The group has experimented with different styles of painting and are now going out to take photos and sketch or paint 'en plein air', seeking inspiration for their own work.
Thanks to additional support provided by the Edmonton Community
Foundation, the group will be able to enjoy field trips to the AGA, Fort Edmonton and other local landmarks. Work created by the project team will be exhibited in the Stollery Gallery and downtown exhibition space and will be documented in a limited edition art
book.
"Canada Interlude" features work by:
Brittany Liethieser, Ken Hayward, Grace Willard, John Wilson, Samantha Crier, Carl Philip, Desiree McCook, James Horucki, James Greenough, Lora Pallister, Yvette Prefontaine, Randy Stennes, Matt Sinn, Scott Berry, Walter Rosychuck, Angela Marino, Brandon Hearty, Fatemeh Jiriaee, Kaida Kobylka, Noemi de Bruijn, Wei Li, & Paul Freeman.