The Nina Haggerty Centre for the Arts
9225 118 Ave NW Edmonton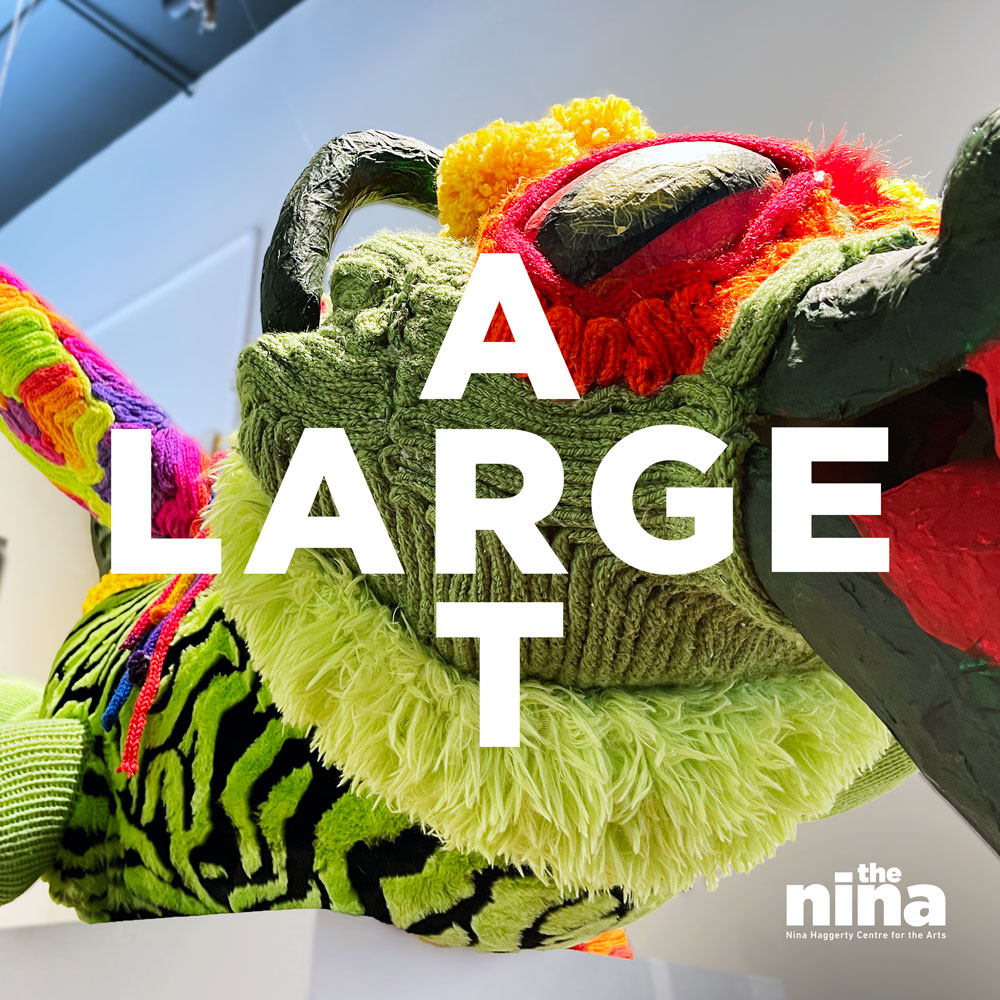 a group exhibition surveying works from the Nina Collective that embody scale and ambition. Featured pieces include collaborative sculptures exploring a range of media, and long-term projects by individual artists. The resulting exhibition is a diverse array of two and three-dimensional work that exemplifies the eclectic output of the Nina Collective. This exhibition is a featured in The Works: Activated visual arts festival.
Exhibiting artists include:
Aaron Harvey
Amynah Pirani
Bonnie Blackburn
David Dang
Grace Willard
Holly Sabourin
Jamie Laventure
Jared Quinney
Kelsey Hawkins
Leona Clawson
Lora Pallister
Mark Traficante
Matt Sinn
Michael Maguire
Nicole M.
Randy Stennes
Scott Berry
Gift shop & Gallery Hours
Monday - Friday: 9AM - 3PM
Sat: 1 - 3 PM during exhibitions
Studio Hours
Mon - Wed: 9AM-11:30AM, 12:30PM-3PM
Thu - Fri: 9AM-11:30AM
Please note that as of September 20, 2021 all visitors are required to provide proof of vaccination.
Contact
(780) 474-7611  info@thenina.ca