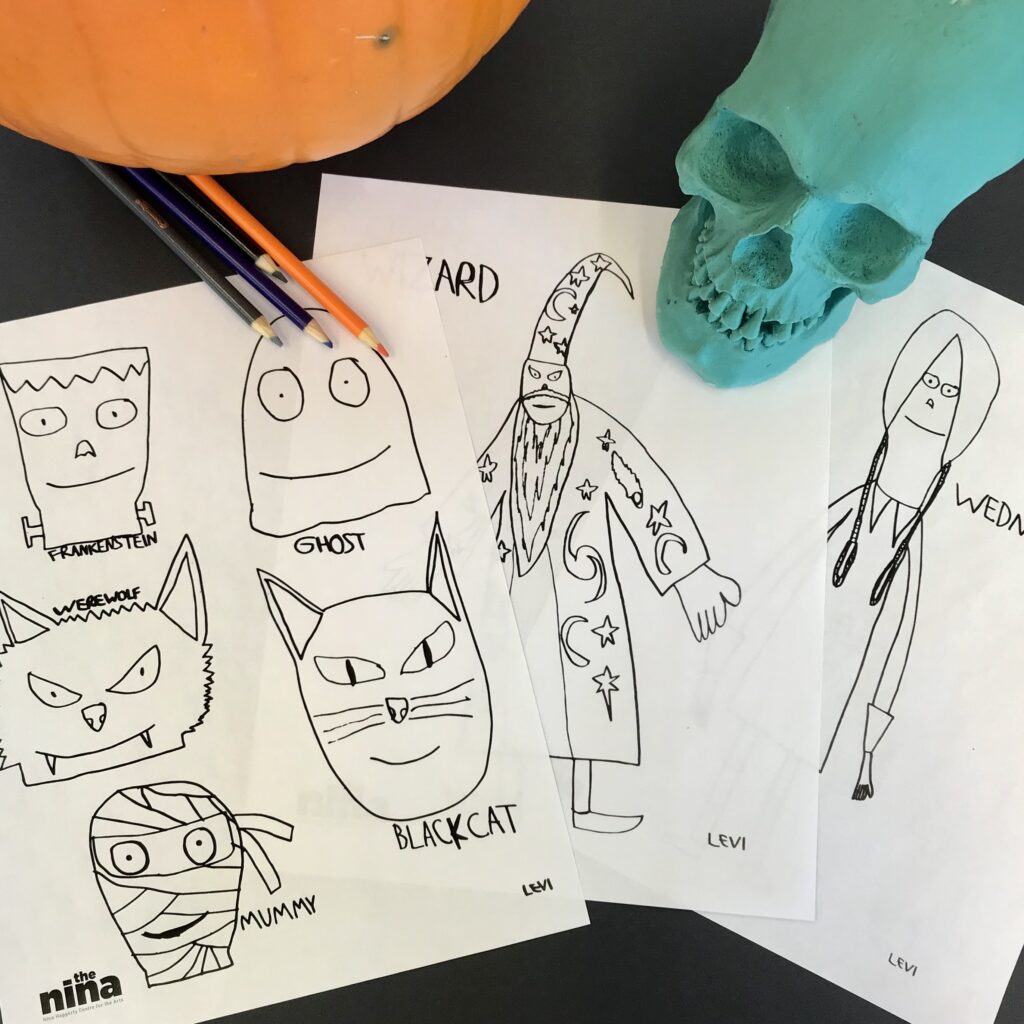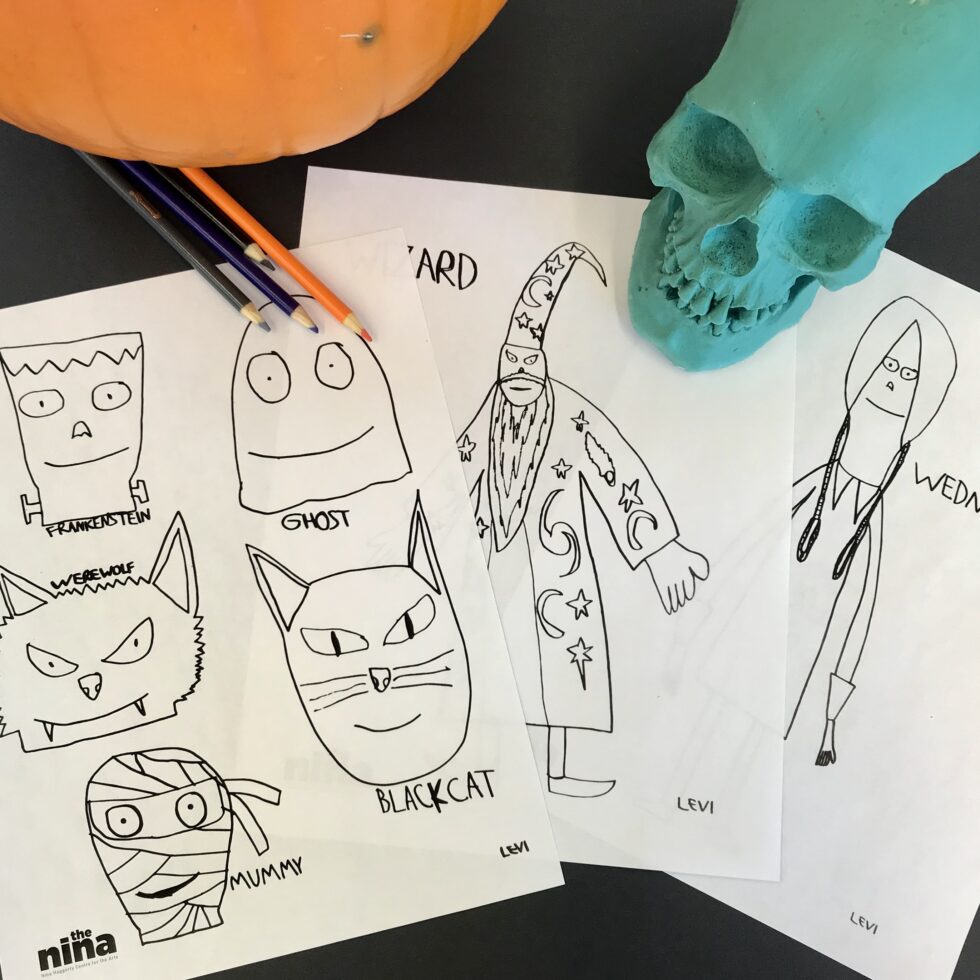 Halloween Colouring Sheets by Levi Perreault
A spooky activity for the whole family!
These three printable colouring sheets are free to download, print, colour, and share.
Donations are gratefully accepted and will be split between the artist and the Nina Haggertry Centre for the Arts. Click the link below to download.
Happy Halloween!
Stollery Gallery Hours
By appointment. Call (780) 474-7611
or email janice@thenina.ca to arrange your visit.
Studio Hours
Monday & Wednesday:
9am – 11:30am; 12:30pm – 3pm
Tue/Thu/Fri:
9am – 11:30am
Statutory Holidays: closed
Contact
(780) 474-7611  info@thenina.ca