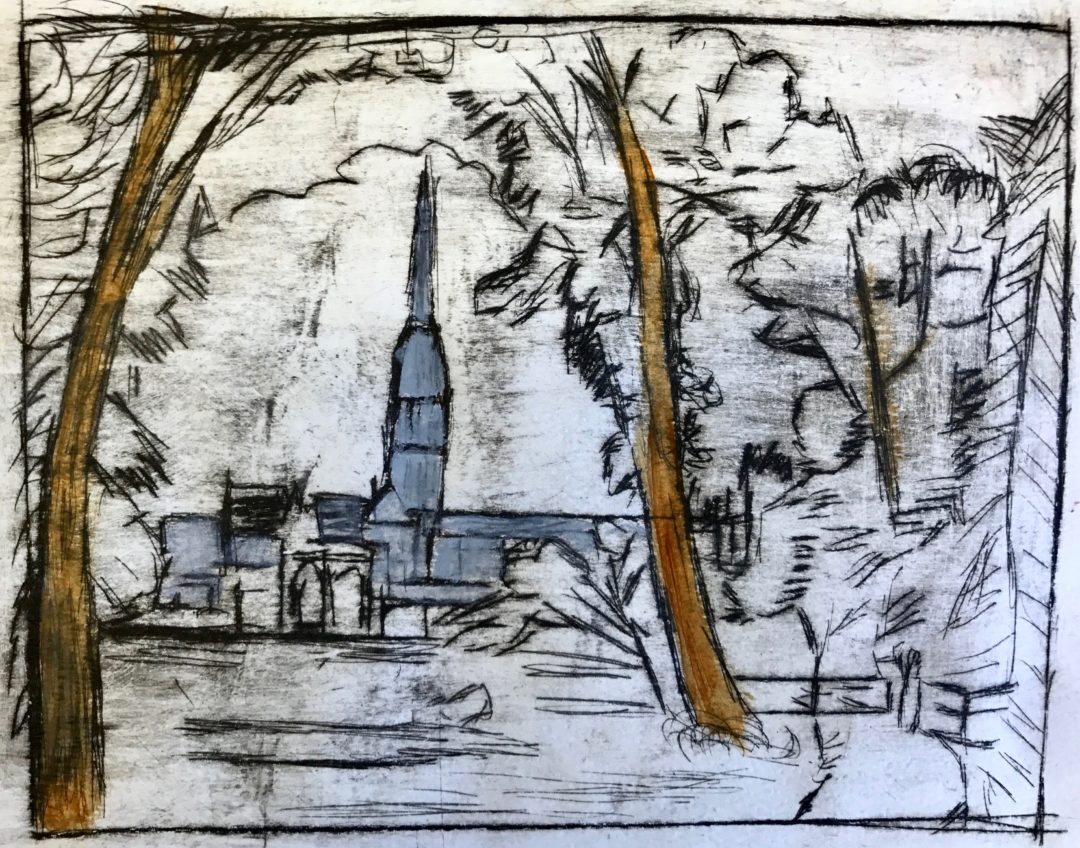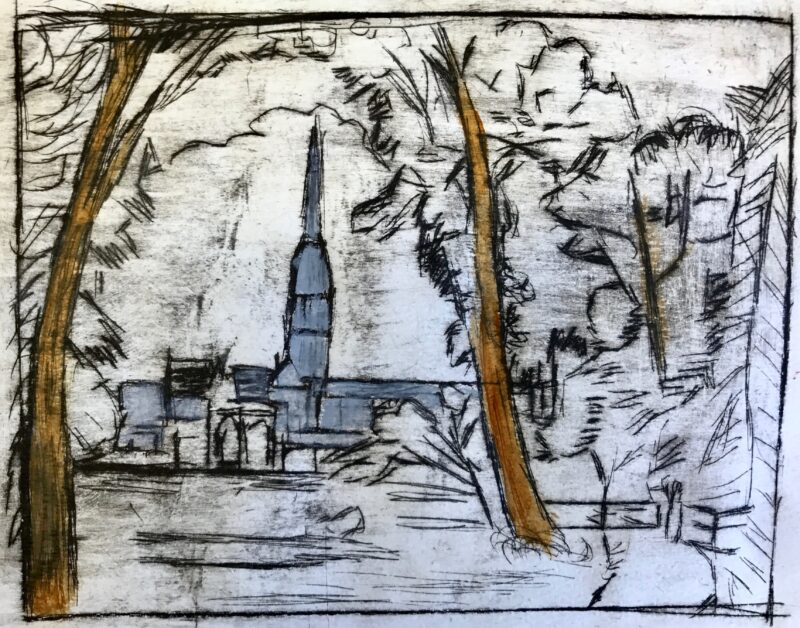 Dean Bardal grew up in Drayton Valley, Alberta, and has been developing his drawing practice from an early age. Dean works in watercolor and pastel, and has recently expanded his practice to include dry point etching on Plexiglas.  Scenes from movies and feature social interactions often inspire his figurative works. In his still life drawings and prints, Dean experiments with shapes and shadows.
 Dean is a dedicated artist and works at the Nina three days a week. In 2017, Dean won the ATB Financial Emerging Artist award. His work has been featured in the Nina's Marian Allen Kitchen Gallery and Stollery Gallery, at City Centre Mall, and in several group exhibitions throughout Edmonton.
ATB Financial
Emerging Artist Award 
2017 Winner
This artist or their art making has helped others learn more about who they are as a person and what being part of the artists collective to the Nina means to them. The artist is an ambassador for the centre and has helped to increase our connections in the community.
Stollery Gallery Hours
By appointment. Call (780) 474-7611
or email janice@thenina.ca to arrange your visit.
Studio Hours
Monday:
9am - 11:30am; 12:30pm - 3pm
Tuesday - Friday:
9am - 11:30am
Statutory Holidays: closed
Contact
(780) 474-7611  info@thenina.ca