Temporary Contract Position: Videographer
Application deadline: May 3, 2021
The Nina Haggerty Centre for the Arts in partnership with Canada Summer Jobs is seeking a Videographer and Editor with experience filming and editing video materials for our virtual Patron Luncheon Fundraiser event June 17.    
We are looking for a youth videographer/editor who can create a virtual event strategy with professional and fun short edited videos. 
This opportunity is open to any youth (ages 15-30) and we ensure that your work will take place in a safe, inclusive, and healthy work environment free from harassment and discrimination.
Responsibilities:
Film and edit a series of videos to be presented at a virtual event on June 17

Take projects from research, storyboard and creative stages all the way to realization.

Prepare and submit design drafts for approval.

Coordinate to post aspects of production for print, audio-visual, or electronic materials (web, digital screens)

Manage time and resources to stay on schedule and on budget.

Filming, editing, and uploading footage to communication channels as needed.

Designing, sourcing, and licensing required visual elements for video projects.

Keeping video footage organized in applicable storage locations.

Maintaining videography and photography equipment (provided) and ensuring that equipment is always accounted for.

Ensure management is informed and up-to-date on the status and progress of various projects and a

ll relevant or useful information related to day-to-day activities.
Qualifications & Skills:
Proficient in Adobe Creative Suite.

Working knowledge of Google Suite is necessary.

Strong oral/written communication skills.

Strong organizational and multi-tasking skills with high attention to detail.

Ability to manage multiple deadlines and change priorities in a fast-paced environment.

Ability to problem solve and work creatively with limited resources.

Ability to create and produce strong conceptual designs within constraints.

Team-oriented, relationship builder with a positive attitude.

Proven job reliability, diligence, dedication and attention to detail.

Ability to receive and apply constructive criticisms from team.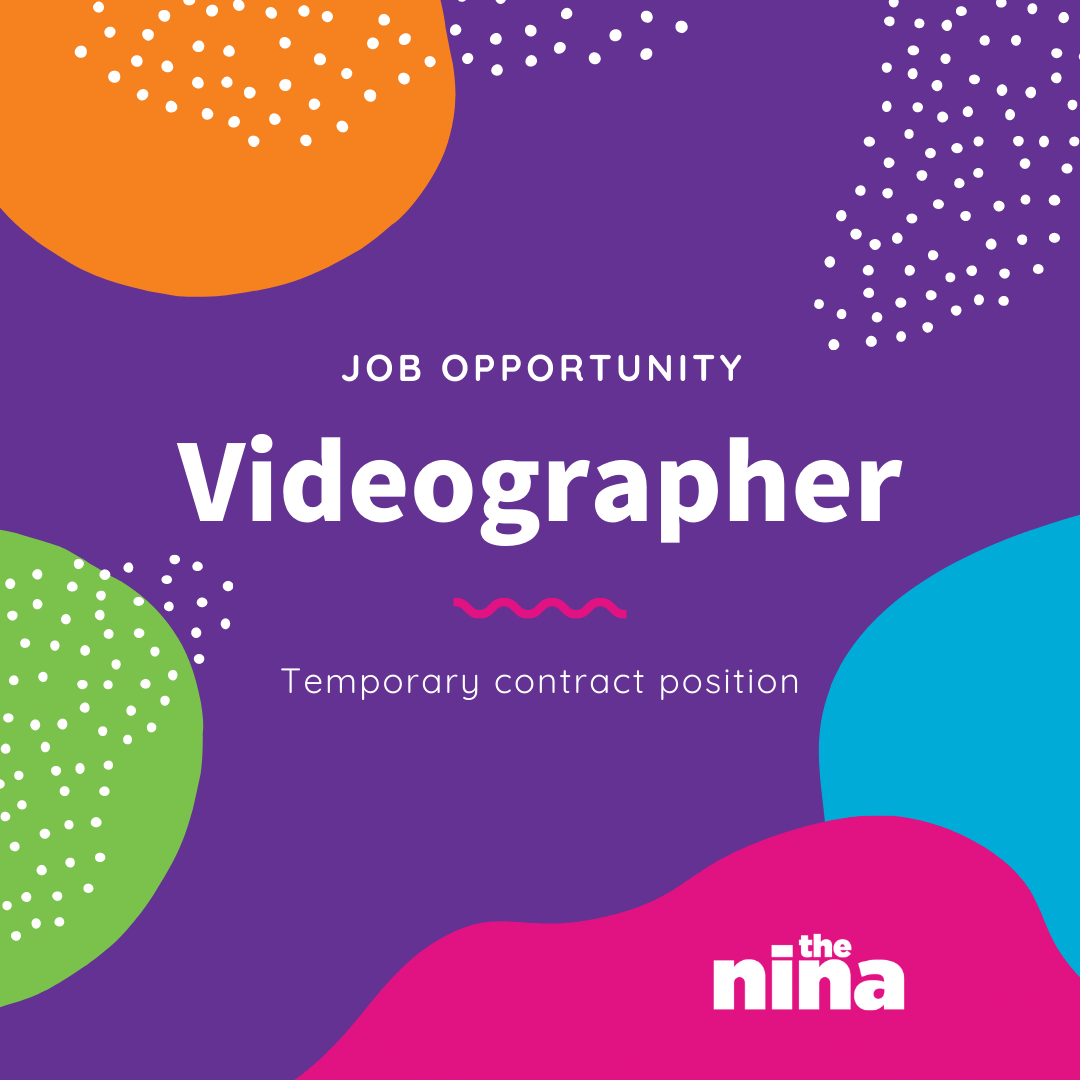 Compensation:
The position is funded for 180 hours at $20/hour, which can be completed in a combination of scheduled hours and flex time, both in studio and remotely, starting as soon as possible. As an example, filming can happen in our studio, editing done remotely, some filming may need to happen off site or through virtual services.
Equity Statement:
The Nina Haggerty Centre for the Arts is an Equal Opportunity Employer. The Nina does not discriminate on the basis of race, religion, color, sex, gender identity, sexual orientation, age, non-disqualifying physical or mental disability or any other basis covered by appropriate law. All employment is decided on the basis of qualifications, merit, and business need. Our goal is to be a diverse workforce that is representative of the community we serve.  
COVID-19 Precautions in place:
Remote interview process, PPE required, Sanitizing, disinfecting, and cleaning procedures in place and social distancing guidelines in place.
Persons interested in this position are asked to e-mail Laurie Matheson at laurie@thenina.ca with their resume and include relevant links to examples of their finished video work.  Application dealine is May 3, 2021.